Syd Gibson, President
We all struggle with believing that giving is better than getting. We love the security of having things beginning in our childhood with having the best and most toys and continues into adulthood. We are addicted to the emotional boost of buying something new economically. Non-economic forms of giving such as giving encouragement, attention and compliments can also be better to give than receive.
In a 2002 survey by the National Opinion Research Center's General Social Survey, it was found 43% of people who gave blood two or three times a year were very happy as opposed to 29% who did not.
The journal Health Psychology published a study in 2012 that found people who regularly volunteer live longer. If you volunteered for any reason beyond the joy of giving, it did not have the same long term benefits as giving unselfishly. Giving also helps combat depression.
The "pay it forward" idea isn't a myth. It is a fact that when people experience a generous kindness, they are more apt to treat others with the same sort of benevolence. Cooperative behavior is infectious and spreads through social networks.
Giving increases our confidence by focusing on others and not on self. It is important to have a strong sense of self-awareness, but that inner voice can be a constant force for criticism and negativity. Being generous changes where we place the spotlight and gives our brain a positive argument for why we are not a bad person.
When you are a genuinely generous person, people find you trustworthy and kind and like-able. Isn't that what we should be focusing on not just this time of year, but year round?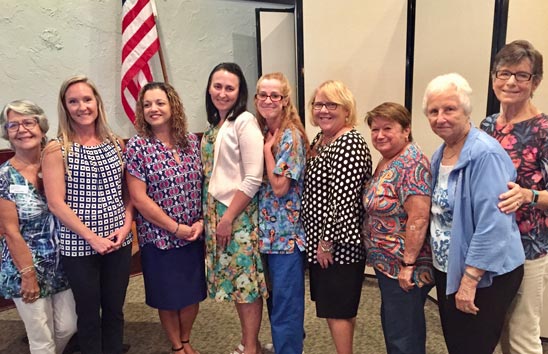 l to r: Esther Bird - Scholarship Committee, Allison Hinshaw, Christine Pomerleau, Oksana Zimin, Stacey Chaisson - Scholarship recipients, Katie Malloy, Natalie Bloom, Carol Kouba, Karin Drury, Scholarship Committee
Four lucky ladies were awarded the Business and Professional Women of Englewood and Venice (BPWEV) Christine Davis Memorial Adult Learner Scholarships in the amount of $1,000.00 each this year. They are Allison Hinshaw, Christine Pomerleau, Oksana Zimin,and Stacey Chaisson. Two are attending State College of Florida, two Florida International University. Their field of study varies from nursing, to early childhood education to school administration. Recipients have to either reside in Sarasota or Charlotte County. The BPWEV members worked hard raising the money for these scholarships through several fundraisers, the annual Wine tasting/Auction and a Hats off to Women Workshop being the most popular ones. BPWEV meet every third Tuesday of each month at the Left Coast Seafood Restaurant in Venice.
The public is invited to all meetings. The mission of BPWEV is: "To achieve equity for all women through Advocacy, Education and Information."
The Scholarship Committee (Natalie Bloom, Katie Malloy - Chair, Carol Kouba, Esther Bird, Karin Drury, Members) are excited to introduce the four Christine Davis Memorial Scholarship recipients at the June 18, 2019 BPWEV meeting.
This is the first year that BPWEV is awarding 4 Adult Learner Scholarships. The applicants have to either reside in Sarasota or Charlotte County and have to be enrolled or accepted into a college or vocational school program.
Please join us in congratulating the 4 winners! Listen to their presentation and what it means to them to receive a $1,000.00 scholarship each. All BPWEV members have helped raise the funds for our scholarship program. The Wine Tasting and Auction last October as well as the Work Shop in December enabled us to pay for the 4th scholarship.
Come and join us and help us to celebrate this accomplishment and meet this year's winners!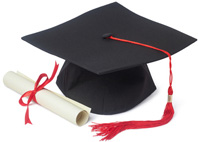 The Business and Professional Women of Englewood and Venice (BPWEV) are pleased to announce that they are offering 4 Adult Learner Scholarships in 2021. The four scholarships available are $1,000.00 each.
Female applicants must reside in either Sarasota or Charlotte County. Adult Learners are those women pursuing advanced education or retraining in college or vocational schools. BPWEV applications, instructions and contact information are accessible at www.bpwev.org
The deadline for submission of the application is April 30, 2021. BPWEV is engaged in the national program "Joining Forces with Women Veterans and Military Spouses". The program provides resources and online connections to veterans and military wives to assist in their successfully obtaining meaningful employment and a career or their interest. BPWEV encourages Women Veterans and Military Spouses to apply.
BPWEV has been a leading advocate in promoting education and equity for women. Englewood BPW was charted in the early 1990's and since then has each year offered scholarships to help women advance their education.
As the chair of the BPWEV Scholarship Committee for the last 10 years, I would like to announce that Katie Malloy and Natalie Bloom have volunteered to assume the responsibilities scholarship chair. Other committee members are Carol Kouba and Esther Bird. I will also remain on the committee.