2019 BPW Adult Learner Scholarships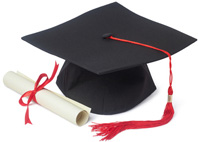 Karen Sheppard - Speaker on January 15, 2019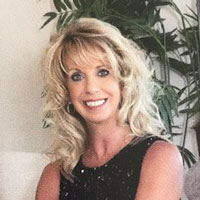 Karen Sheppard with Ciao Bella Salon in Venice will be the speaker at the January 15, 2019 Business and Professional Women of Englewood and Venice (BPWEV) dinner meeting.

Karen started her career in Maine and relocated 25 years ago to Venice. Ciao Bella Salon has received Best of Venice award for best Beauty Salon and Beauty Consultant and top 40 Business Professional. Topics of her presentation will include beauty tips, creating hair styles and color effects to enhance your look and accommodate your life style.

BPWEV meets every third Tuesday of each month at the Left Coast Seafood Restaurant in Venice. The public is invited to the meetings. Dinner reservations are required. Go to: www.bpwev.org
The mission of BPWEV is: "To achieve equity for all women through Advocacy, Education and Information".
January 2019 President's Message - Key Behaviors to Make a Difference
Finding meaning to your life will aide in turning those messes into messages in which to not just live day to day, but provide a purpose. Using what you have learned in many cases the hard way shows you how to be of service to others. It creates a burning desire and also steers you in the right path to avoid areas not pertaining to your main purpose and meaning in life.
Committing to bettering yourself and realizing you are not perfect. Having an attitude of openness to see, learn and experience new ways to become a better servant. Having compassion toward others in building positive and supportive relationships in building toward the goal of purpose and meaningful life.
Scholarship News for 2019
The Adult Learner scholarship applications and information/instructions will be available on www.bpwev.org as of January 15, 2019. The deadline for postmarking the scholarship application is April 30, 2019.
All members are asked to promote this important part of our organization. Female applicants must reside in either Sarasota or Charlotte County. Adult Learners are those women pursuing advanced education or retraining in college or vocational school. Each scholarship is intended for a woman who has had an interruption in her education and is now returning to school. (Or entering college or vocational school for the first time to advance her education). Single mothers are encouraged to apply.
BPWEV is engaged in a national program Joining Forces for Women Veterans and Military Spouses. The program provides resources and online connections to veterans and military wives to assist in their successfully obtaining meaningful employment and a career of their interest. One goal is to help these women in completing advanced education or training and BPWEV encourages Women Veterans and Military Spouses to apply.
Business & Professional Women of Englewood and Venice is a 501(c)(3) Non-Profit Organization.
Young Careerist
The Virginia Allan Young Careerist Program (YC) was founded in 1964 by BPW National President Virginia Allan in order to recognize the professional, personal and political achievements of young professional women and men.
Participants, both BPW and prospective members, compete to represent BPW on the Local and State level by delivering a prepared 4-minute speech, interviewing with judges, and preparing a biographical statement and application.
BPW/FL has a long list of former Young Careerist participants and representatives who, by their participation, have developed a greater sense of self-esteem, and have gone on to more rewarding and fulfilling careers and have demonstrated themselves as outstanding leaders in their communities.
This program recognizes and celebrates the accomplishments of young women between the ages of 21 and 35 for their endeavors at bettering themselves and others, professionally, personally and politically. The Young Careerist Program is about mentoring and building self-esteem and confidence. It is about giving recognition and acceptance and the celebration to all participants.
Recap of December 2018 Meeting
The Business and Professional Women of Englewood and Venice (BPWEV) celebrated the Holidays with a "Yankee Swap" and merrymaking at their December 18, 2018 dinner meeting.