Barbara Cruz & Angela Almeyda - Speakers on November 19, 2019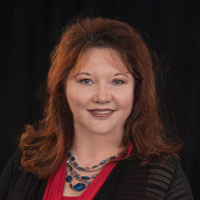 Barbara Cruz is a native of Sarasota County and a fifth generation Floridian who has worked in the non-profit field for over 30 years. She has held various leadership roles during her career and has recently been appointed the President & CEO of the United Way of South Sarasota County serving Venice, Englewood, North Port, Laurel, Osprey and Nokomis.
Her long-time career has given her expertise in non-profit strategic planning. She also has extensive experience in budget and financial management. She is excited to bring her wide range of skills to the United Way of South Sarasota.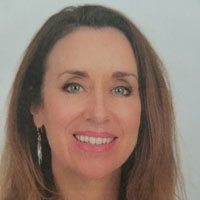 Angela Almeyda's career experience in education as a Certified School Counselor has included working with children, families, and teachers in various communities over her career. Her love for education and for helping people as well as her experience will be beneficial in her new role as Director of Development of South Sarasota County serving Venice, Englewood, North Port, Laurel, Osprey and Nokomis.
She looks forward to bringing her experience building teams dedicated to a common vision and mission to the United Way of South Sarasota County.
Wrap-up BPWEV Wine Tasting 2019
Syd Gibson, President
The Business and Professional Women of Englewood/Venice under the direction of Joyce McCaffrey and Morina Chmielak organized the Annual Wine Tasting event at the Venice Art Center on October 25th to raise funds for scholarships for adult women and support our Local Organization.
We were given the opportunity to purchase tickets to take home baskets as well as lovely jewelry and handbags which were beautifully decorated and displayed by Morina which added to the festive and giving attitude.
The tables of appetizers donated from local restaurants and also food lovingly prepared by our own members were overflowing. At the end of the evening, there were plenty of goodie bags to take home and relive the fun filled fundraising evening.
The talented Wanda added beautiful music to the evening for our listening pleasure while we sipped on four different wines. We could support the cause additionally by purchasing a glass, a bottle or receive a discount when buying a case.
Special thanks to the major sponsors, neighbors who attended and friends and spouses. It was delightful to share the evening with some of our former members who continue to support the fundraiser for scholarships and the Englewood/Venice Local Organization.
One of the women who had received a scholarship attended the event and spoke of how the scholarship has changed her life and is looking forward to working with others suffering from dyslexia. She has become an empowered woman who will in true empower others.
Thank you, Joyce for creating this event and Thank You to Everyone who attended this event and supported in your own special way.
Also Gift Card donations from:
Krystyna's Design Inc.
Cassariano Italian Eatery
Ciao Bella Salon
Storage Venice - Christopher King
Farlow's on the Water
Food Sponsors:
Cafe Venice
Aston Gardens
Members of BPWEV