Gina Taylor, Big Brothers Big Sisters - Speaker on January 21, 2020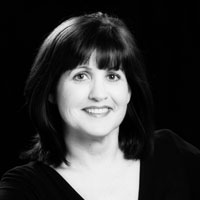 Gina has lived in Venice for almost 30 years. She and her family moved to the area from Winter Haven, in 1990. She is a 4th generation Native Floridian and a graduate of Florida State University.
Gina was elected to the Sarasota County School Board and served 2 terms from 1994-2002, serving as School Board Chair; 1998 & 2001
After retiring from the school board in 2002, she developed and coordinated The Cornerstone MODEL Program, at Venice High School in cooperation with Big Brothers Big Sisters of the Sun Coast for 6 years.
In 2008, Gina joined the staff and is currently serving as VP of Communications & Marketing with Big Brothers Big Sisters of the Sun Coast. She has been a Big Sister/mentor in the school-based program to young men and women in high school for the past 21 years.
She is an active community volunteer serving on numerous committees throughout Sarasota County.
---
BPWEV meets every third Tuesday of each month at the Plantation Golf and Country Club. The public is invited to all meetings. Dinner is $23.00 and reservations are necessary. For more information go to: www.bpwev.org
The mission of BPWEV is: To achieve equity for all women through Advocacy, Education and Information. BPW celebrated its 100th birthday in 2019. The organization strongly believes in "Women Helping Women".
BPWEV Golf Tournament - Saturday, April 25, 2020
Course: Bobcat Course
4 Player Scramble with a Shotgun Start
Cost:
$115 Single Player Sign Up (includes all fees & buffet lunch)
$400 When Signing Up As A Foursome (includes all fees & buffet lunch)
$30 Non Golfers (lunch only)
Time:
Registration 7:15AM - Plays start at 8:30AM
Prizes:
Hole 3 - Closest to the Pin (Men and Women)
Hole 15 - Closest to the Pin (Men and Women)
Sponsorship Opportunities:
Have your business name listed and displayed on signs at tee or greens.
Green Sponsors $100
Tee Sponsors $75
Business In-Kind Sponsors (Any Amount or Goods Provided)
The Business and Professional Women of Englewood and Venice is a local 501(c)(3) non-profit organization whose mission is to help empower women and the people they care about through education and advocacy.
Every year, the members of BPW/EV provide scholarships to deserving adult women wishing to return to school. Our members are committed to enriching the lives of local women by providing a financial opportunity to advance their employment opportunities for individual development and growth.
BPWEV will be holding a golf tournament fundraising event on Saturday, April 25, 2020 beginning at 8:30am at Plantation Golf & Country Club, 500 Rockley Blvd., Venice, FL. This is the perfect opportunity for your business/organization to show your commitment to the professional development of women at large by becoming involved as a sponsor of this event. There are opportunities described on the attached flier. Your sponsorship will bring visibility to your business/organization as you will be recognized throughout the event.
We hope you will support our efforts by sponsoring this event. Checks should be made payable to BPWEV and mailed to Morina Chmielak, 4382 Via Del Villetti Dr. Venice, FL 34293 and must be received no later than April 4, 2020. For more information and question, you may call Morina at (941) 497-1133.
2020 BPW Adult Learner Scholarships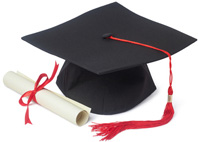 Women Helping Women
Karin Drury
Thank you to all our members and guests who attended the October and November BPWEV meetings. Your generosity provided me with $380.00 to buy clothes, shoes and one desired toy for three boys, ages 13, 8, and 4. Amazon helped me find the toys on line, the rest of the money was spent locally at TJ Max, Target, Bealls Outlet and Walmart.
The bags were delivered to the Salvation Army in Venice on 11/21/19. I send my gratitude and appreciation to all who helped make WHW a success again this year. Three boys will have an amazing Christmas thanks to you!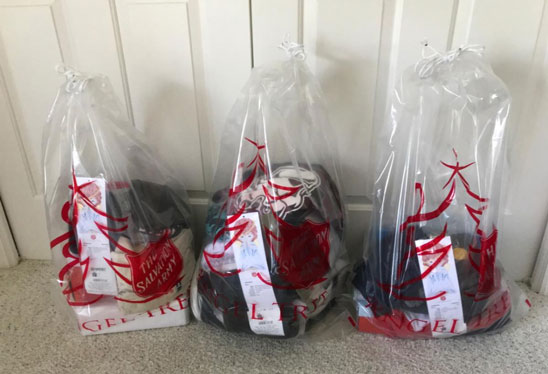 Happy and Healthy New Year!
Syd Gibson, President
We welcome in the new decade of 2020 with exciting events in the upcoming months beginning in February with American Heart Month. Traditionally, February is the month for lovers and all things heart related. February 1st is National Wear Red Day to bring awareness about heart disease. Heart disease is often associated with men, but cardiovascular disease if the number one killer of women.
On March 8th we celebrate women's achievements throughout history internationally. In past years, our Local Organization has dedicated part of the March program to present a brief biography of one's favorite woman in history and even dress as they did to bring awareness of their accomplishments. March 31st is known as Equal Pay Day for 2020 which means women must work until that day to earn the same amount of money that men received in 2019. Last year, Equal Pay Day was April 2nd. Hopefully, in the near future, we will be able to have true equality in the workplace.
In June, BPW will hold it's annual State Conference to be held in Wesley Chapel at the Saddlebrook Resort which is about 90 miles North of us. Continuation of BPW's One Hundred Year Celebration will occur in addition to election of new Officers, seminars, business meetings and an excellent time to meet and greet other Beautiful Professional Women living in other parts of Florida. You may want to come before the conference begins on June 11th or stay after the 14th at the discounted hotel rates.
Membership Drive Update
Debra Straw, Membership Chair
Thank you to all who have helped with the statewide membership drive. I am very pleased to announce that we have 4 new members - so far...
Welcome to Carol DeGulis, Dr. Karen Helmick, Sue Hogrefe, and Karla Olson. We are very excited to have these four dynamic women as a part of BPW Englewood/Venice!
We will hold a new member induction ceremony at our meeting on January 21st, so plan to be there.
Women's Rights in the U.S.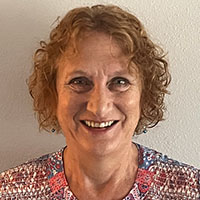 Cynthia Fredricks, Public Policy Chair
Women's rights in the U.S. have made leaps and bounds since the passage of the 19th Amendment. Yet many women still struggle to break the glass ceiling because of unequal treatment in society. According to a recent study done by WalletHub.com, we still have a long way to go.
In 2018, the U.S. failed to place in the top 10 - or even the top 40 - of the World Economic Forum's ranking of 149 countries based on gender equality. In fact, the U.S. dropped to 51st position from its previous rank 49th.
The workplace provides even more evidence of the issue. Despite their advances toward social equality, women are disproportionately underrepresented in leadership positions. Women make up more than 50% of the population. According to the American Association of University Women, women only constitute 25% of legislators and less than 29% of business executives.
Apart from unequal representation in executive leadership, salary inequity has been central to the gender-gap debate. Few experts dispute an earnings gap between women and men, but there's disagreement when it comes to the proper method of measuring that disparity. The fact remains, however, that nearly two-thirds of minimum-wage workers across the country are female, according to the National Women's Law Center.
In next month's newsletter I'll share information from this study specific to where Florida ranks among the United States.