12TH ANNUAL WINE TASTING FUNDRAISER &
Celebration of The Business and Professional Women of Englewood and Venice's 60th Anniversary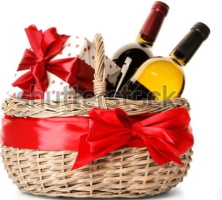 "PASSPORT TO YOUR FUTURE"
WHEN WHERE
FRIDAY, OCTOBER 16, 202O RUMOURS
5:00 p.m.-8:00 pm 1807 Englewood Rd
Englewood , FL 34223
The well known and talented SHARK SISTERS will also be providing entertainment thoughout the evening.
Masks are required when not sipping the wine and enjoying the food
Advance Tickets-$35 through PayPal or Credit Card (see below) or
Make checks payable to BPWEV &
Mail to BPWEV
PO BOX 611
Englewood, FL 34295
Tickets at the door-$40
Chance tickets will also be sold to win gifts and beautiful gift baskets, and can be purchased at door or through PayPal or Credit Card.
Open Sponsorship Form Online Sponsorship Sign-Up
Thank you to our current Sponsors:

Benefiting
Business and Professional Women of Englewood/Venice Women's Scholarships
To purchase online:
See items below - add each item to your cart, and return to shop more!
BPWEV is a 501(c)(3) Tax Deductible Non-profit Corporation, Florida Solicitation License #CH30762. A COPY OF THE OFFICIAL
REGISTRATION AND FINANCIAL INFORMATION MAY BE OBTAINED FROM THE DIVISION OF CONSUMER SERVICES BY CALLING
TOLL-FREE WITHIN THE STATE. REGISTRATION DOES NOT IMPLY ENDORSEMENT, APPROVAL, OR RECOMMENDATION
BY THE STATE. Division of Consumer Services may be reached at 1-800-HELP-FLA or www.FloridaConsumerHelp.com