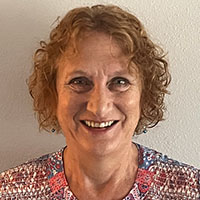 Cynthia Fredricks, Public Policy Chair
The Winter 2019 edition of The Florida Business Woman Public Policy Committee report included ERA Talking Points. The article talked about why we need the ERA. Listed below are just some of the points covered.

Without the ERA, the U.S. Constitution does not explicitly guarantee that the rights it protects are held equally by all citizens without regard to sex.

The ERA would provide a clearer judicial standard for deciding cases of sex discrimination. Not every state in the U.S. has ratified the ERA and therefore, federal and state courts are inconsistent in their rulings regarding claims of sexual discrimination.

The ERA would provide a strong legal defense against a rollback of the significant advances in women's rights that have been achieved since the mid-20th century.

The ERA would improve the United States standing in the world community with respect to human rights. The governing documents of many other countries affirm legal gender equality, however imperfect the global implementation of that ideal may be.

For more information, visit the Alice Paul Institute at www.equalrightsamendement.org.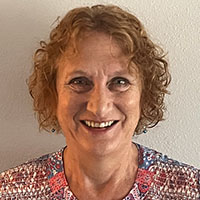 Cynthia Fredricks, Public Policy Chair
Women's rights in the U.S. have made leaps and bounds since the passage of the 19th Amendment. Yet many women still struggle to break the glass ceiling because of unequal treatment in society. According to a recent study done by WalletHub.com, we still have a long way to go.
In 2018, the U.S. failed to place in the top 10 - or even the top 40 - of the World Economic Forum's ranking of 149 countries based on gender equality. In fact, the U.S. dropped to 51st position from its previous rank 49th.
The workplace provides even more evidence of the issue. Despite their advances toward social equality, women are disproportionately underrepresented in leadership positions. Women make up more than 50% of the population. According to the American Association of University Women, women only constitute 25% of legislators and less than 29% of business executives.
Apart from unequal representation in executive leadership, salary inequity has been central to the gender-gap debate. Few experts dispute an earnings gap between women and men, but there's disagreement when it comes to the proper method of measuring that disparity. The fact remains, however, that nearly two-thirds of minimum-wage workers across the country are female, according to the National Women's Law Center.
In next month's newsletter I'll share information from this study specific to where Florida ranks among the United States.
America was founded on the principal of equality for all and derives its strength from individuals working together for a common good. This public policy platform is BPW/FL's blueprint for our work in respect, justice, and equality for working women. Women should have the opportunity to be well educated, healthy, economically strong, secure, and their families should be able to live and work in communities that are environmentally clean.
This public policy platform represents a vision based on supporting and defending American values as they specifically relate to working women's hopes and dreams for the future. We will work with elected officials and activists to achieve this vision in government and in our communities.
Item I: Equality for All
BPW/FL members acknowledge the fundamental equality of all persons and are devoted to the defense of their inherent dignity. We believe in fairness and inclusion so that all have the opportunity to reach their fullest potential. We protect our communities and our liberties, ensuring peace, justice, freedom, and humanity. We believe that the rights of women require constant vigilance and a thorough examination of laws to eliminate those that harm women disproportionately. Therefore, BPW/FL supports legislation that calls for equality for all, including but not limited to, passage of the Equal Rights Amendment, which states: "Equality of rights under the law shall not be abridged or denied by the United States or by any state on account of sex."
Item 2: Economic Equity, Opportunity and Self-Sufficiency
BPW/FL supports legislation which assists women in obtaining pay equity and equal employment opportunities; promotes opportunities for women-owned business; encourages women-owned business to compete at the local, state and federal governmental levels; promotes affordable, quality dependent care to help ensure economic self-sufficiency for women; and, supports social security reform options that benefit women.
Item 3: Safe Workplace
BPW supports legislation that creates a safe workplace; a workplace free from violence, harassment and assault. We support legislative funding and education that will ensure workplaces are free from all forms of violence, harassment and assault.
Item 4: Health Care
BPW/FL supports legislation that ensures reproductive choice and full access to all reproductive health education and services, including prescriptions. We support legislative funding and initiatives for women's health care needs, with special emphasis on heart disease, stroke, lung cancer and breast cancer early detection, treatment and recovery. We support the expansion of Medicaid in Florida, recognizing that working women and their families have the largest need for affordable and accessible health care.
Item 5: Environment
BPW/FL supports legislation that ensures clean air, water, soil and energy. We support legislative funding that will ensure the continuation of clean air, water, soil and energy and specific interactions with the environment. We support these environmental concerns as they relate to women's health, wealth and well-being and recognizing the large impact the environment has on them individually and their families.