by Karin Drury

l to r: Carol Kouba - Scholarship Committee, Esther Bird - Scholarship Committee, Dr. Karen Helmick - Scholarship Chair, Elizabeth Soto - Scholarship Recipient, Karin Drury - Scholarship Committee, Natalie Bloom - Scholarship Committee
The Business Women of Englewood and Venice (BPWEV) awarded 4 Adult Learner Scholarships this year. Elizabeth Soto, one of the recipients, attended the June 15, 2021 BPWEV dinner meeting. Ms. Soto is pursuing a Master's Degree in Social Psychology and is attending Walden University in an on-line program.The other 3 recipients of the Christine Davis Adult Learner Scholarships will be attending the July meeting. BPWEV meets every third Tuesday of each month at Plantation Golf and Country Club. The public is invited to attend all meetings.
For information and dinner reservations visit: www.bpwev.org
The organization believes strongly in Women Helping Women and awards each year Adult Learner Scholarships to women in Sarasota and Charlotte County.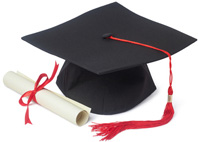 The Business and Professional Women of Englewood and Venice (BPWEV) are offering Adult Learner Scholarships in the amount of $1,000.00 each for the 2021-2022 academic years.! Female applicants should be from the Englewood/Venice area, residing either in Sarasota or Charlotte County. Adult Learners are those women pursuing advanced education or retraining in college or vocational schools. BPWEV scholarship applications and instructions and contact information are accessible online at www.bpwev.org.
BPWEV also is engaged in the national program "Joining Forces with Women Veterans and Military Spouses". The program provides resources and online connections to the veterans and military wives to assist in their successfully obtaining meaningful employment and a career of their interest. BPWEV encourages Women Veterans and Military Spouses to apply.
The deadline for mailing applications is June 30, 2021.
Please review the Scholarship Information, and follow the directions for submitting your application:
Members of the BPWEV Scholarship Committee. L to R: Natalie Bloom, Carol Kouba, Karin Drury, Esther Bird, Samira Easton