Nicole Britton (The Twig Cares, Inc.) - Speaker on April 16, 2019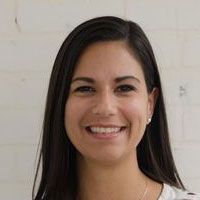 Nicole Britton, Director of Development for TWIGS, provides strategic leadership for the organization's fundraising and community efforts. TWIGS is an acronym for "The Way To Inspire & Give". This organization was established to raise awareness in the community about the needs of children in foster care. Please visit their website https://www.thetwigcares.com and go to WISH LIST to find out what you can donate to this organization to make the lives of foster children in our community a happier and more more loving experience.
The Business and Professional Women of Englewood and Venice (BPWEV) have invited Ms. Britton to be the speaker at their April 16, 2019 dinner meeting to be held at the Left Coast Seafood Restaurant in Venice. The public is invited to attend this meeting. For information go to: www.bpwev.org The BPWEV Mission is to: "Achieve equity for all women through Advocacy, Education and Information".
April 2019 President's Message
We live and work in a world where there are many diverse people, but with an open mind and appreciation of one's contributions, we will strengthen our relationships and our community. We should seek out one's unique talents and be respectful of their differences. It is necessary to have mutual respect and sincere gratitude for any relationship or organization to be successful. Here are 5 easy ways to show your respect and gratitude:
BPWEV to Offer 4 Adult Learner Scholarships in 2019
The Business and Professional Women of Englewood and Venice (BPWEV) are pleased to announce that they are offering 4 Adult Learner Scholarships in 2019. The four scholarships available are $1,000.00 each.
Female applicants must reside in either Sarasota or Charlotte County. Adult Learners are those women pursuing advanced education or retraining in college or vocational schools. BPWEV applications, instructions and contact information are accessible at www.bpwev.org
The deadline for submission of the application is April 30, 2019. BPWEV is engaged in the national program "Joining Forces with Women Veterans and Military Spouses". The program provides resources and online connections to veterans and military wives to assist in their successfully obtaining meaningful employment and a career or their interest. BPWEV encourages Women Veterans and Military Spouses to apply.
BPWEV has been a leading advocate in promoting education and equity for women. Englewood BPW was charted in the early 1990's and since then has each year offered scholarships to help women advance their education.
As the chair of the BPWEV Scholarship Committee for the last 10 years, I would like to announce that Katie Malloy and Natalie Bloom have volunteered to assume the responsibilities scholarship chair. Other committee members are Carol Kouba and Esther Bird. I will also remain on the committee.