February 2022 - President's Report
By Esther Bird
This article is being written before the open house at Englewood Chamber of Commerce has occurred. Your officers, who work diligently on arranging and planning this event, are hopeful that this event will draw some local business woman who want to learn about our organization. Once our guests learn about what we do and what we stand for, we certainly hope they will become members. An incentive is being offered to all new members who join by February 28, 2022.
All members are invited to the open house and we hope you will bring guests with you. If you cannot attend, please at least tell others about the open house and encourage them to attend. Free wine and food might be a good reason to attend.
For four months now, since I stepped into the role of LO President, you have heard the message that we need your help to keep our group strong and prosperous. I know you've heard this message, but have you ignored it and thought things like "someone else will do it" or "I can't do that, I'm too busy"? If you have not stepped forward and agreed to do what needs to be done, I have a few important questions for you.
DO YOU CARE ENOUGH ABOUT BPWEV TO HELP? DO YOU VALUE OUR GROUP AND THE GREAT WORK THAT WE DO IN THE COMMUNITY? WOULD YOU LIKE ALL THIS TO CONTINUE IN THE FUTURE?
If your answer to these questions is "NO", then you are not the audience I am seeking. I'm speaking to the members who answered YES, I CARE VERY MUCH. However……..
Very often the "however" means #1 - "I'm too busy" #2 - "I don't feel qualified" or #3 - "I'm not sure what's expected of me if I volunteer." These responses are not valid because #1 - we all find time to do the things that are important to us; #2 – the board members don't expect volunteer members to fully understand what is expected of the tasks. But, we definitely will help and mentor you, answer your questions, guide you and celebrate your successes – together as a strong team.
Please remember this quote: "IF IT DOESN'T CHALLENGE YOU, IT WON'T CHANGE YOU!" I ask you to be brave and strong and step forward or raise your hand to help – you'll be glad you did and our local organization will benefit.
We currently need 2 volunteers to work with Carol Kouba to revise our bylaws. Will you help?
In February the nomination committee will be formed. Will you agree to help with this task?
In March we will be electing new officers. We need members to step up and fill these positions. When asked, will you agree to serve as an officer?
All members are encouraged to step up and stand out! If you have any questions or want to volunteer, you may email me at This email address is being protected from spambots. You need JavaScript enabled to view it. or call me at 315-440-6814. I'd be thrilled to hear from any member at any time (except between 9pm and 9am LOL)
2022 State Conference - May 19-22, 2022 - Saddlebrook Golf Resort
This year's state conference theme is "Pearls of Wisdom". Saddlebrook Golf Resort is less than 2 hours from Venice and a lovely venue.
Three to four members can carpool to the event and room together to make the event more affordable. Two bedroom/two bath units that sleep four are only $249 per night. That room shared by four members the charge would only be $62.25 per night.
One bedroom/one bath units are only $179 per night. The one bedroom will sleep two members at a cost of only $89.50 per night. Any room cancellations can be made within 72 hours of event with no cost to you.
If you are planning to attend, you can make your hotel reservation at http://bookings.ihotelier.com/bookiings.jsp?groupID=3278815&hotellDi=13241. Your credit card will not be charged until your stay in May.
As many BPWFL members have found, attending the state conference is a wonderful experience filled with learning, excitement, and fun.
BPWEV Open House - January 25
You're invited!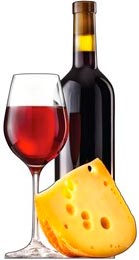 Business and Professional Women of Englewood & Venice invites you to an Open House. Network with other local business women, enjoy a glass of wine and some nibbles, and learn about our wonderful organization!
When:
Tuesday, January 25th
4:30 p.m. to 6:00 p.m.
Where:
Englewood Chamber
601 S. Indiana Ave.
Englewood, FL 34223
For more information, please call Debbie at (941) 661-6848.