BPWEV Open House - January 25
You're invited!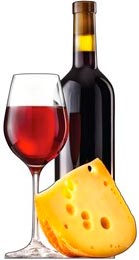 Business and Professional Women of Englewood & Venice invites you to an Open House. Network with other local business women, enjoy a glass of wine and some nibbles, and learn about our wonderful organization!
When:
Tuesday, January 25th
4:30 p.m. to 6:00 p.m.
Where:
Englewood Chamber
601 S. Indiana Ave.
Englewood, FL 34223
For more information, please call Debbie at (941) 661-6848.
2022 BPW Adult Learner Scholarships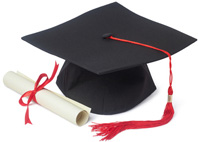 January 2022 President's Letter
President's Report – January 2022
Welcome to the New Year 2022. It's my hope your holiday season was enjoyable and that the new year brings you good health, peace and happiness.
Each of you should have received the most recent edition of the Florida Business Woman magazine recently. I found the article "BPW: A Long History of Public Policy Advocacy" on page 8 most interesting. If you have not read this article, please take a few minutes to read this. It was written by Kristin Smith, BPWF Public Policy Chair.
In reading what Kristin wrote about BPW, I felt immense pride in this wonderful organization. To read in detail about the various worthwhile things our members fought to protect the rights of all women clearly details why we should all feel pride to be a member. Things like the Equal Rights Amendment in 1937, the Equal Pay Act was introduced in 1945 and finally signed by President Kennedy in 1963, and the Jury Duty Bill passed after years of struggle in 1967.
Our public policy has not recently changed. Our platform has five key items:
1. Equality for all; 2. Economic equity, opportunity and self-sufficiency; 3. Safe workplace; 4. Health care; and 5. Environment. To learn more about the platform, check out the information at https://bpwfl.org/advocacy/.
I hope you take time to learn about this wonderful women's organization and that you also feel pride to be a member.
Paddy Padmanabhan - January 2022 Speaker
Literacy Volunteers of South Sarasota County (LVSSC) was founded in 1982 by Eleanor Byrnes. It is affiliated with Literacy Volunteers of America Inc. now known as Pro-Literacy Worldwide founded by Ruth Colvin in Syracuse, NY in 1962. Our mission is to change the lives of adults with low literacy skills in English through active one on one tutoring. We have students from over 47 countries including, our own, the USA. Currently we have over 175 Tutors and over 325 students. As there is more demand from ever growing immigrant population we do need more volunteer tutors. We also offer weekly classes for those who prefer learning with a group.
Paddy is the Vice President and Board member at the Literacy Volunteers of South Sarasota County (LVSSC). He worked in the Pharmaceutical industry in various capacities in Sales, Marketing, Business development and Alliance Management before he retired in 2015. Paddy is also an active member and President of Venice Lions club. He wife, Latha, is a retired Registered Nurse. They have two daughters, Asha and Tina. Paddy and Latha make their home in Venice, FL.
Paddy joined LVSSC in 2016 and has been a member on the board and their speaking program coordinator. In his words, "I love volunteering at LVSSC where many of the initial founding members are still active and an inspiration to the new volunteers like me". "It is a rewarding experience as not only are the students benefitted, through their learned use of the Literacy skills, the community and the country at large is benefitted as well.
---
BPWEV meets every third Tuesday of each mnth at the Plantation Golf and Country Club. The public is invited to all meetings. Dinner is $28 and reservations are necessary.