Dr. Abbey Tyrna - Speaker on February 19, 2019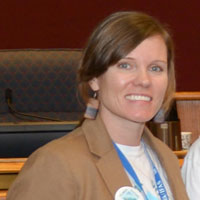 At the February 19, 2019 Business and Professional Women of Englewood and Venice (BPWEV) meeting, Dr. Abbey Tyrna will present a program on the Red Tide. Dr. Tyrna is the Water Resources Extension Agent for University of Florida IFAS Extension in Sarasota County. Abbey received a Ph.D. from Penn State University where she studied human influences on wetland hydrology and subsequent flow of ecosystems services such as water quality enhancements.
As the Water Resources Extension Agent, Dr. Tyrna creates educational classes, volunteer opportunities, and citizen science programs related to local water resources issues such as: stormwater pond management, microplastic pollution, nitrogen stewardship, drinking water quality and water conservation.
In her presentation on February 19, 2019 Dr. Tyrna will include a broad overview of exactly what is RedTide, how it initiates, leading theories regarding initiation, nutrients used throughout the bloom stages from off shore to near shore, the portion of those nutrients that are contributable by humans, and what we cando about our contributable portion. The public is invited to this event.
February 2019 President's Message
The best advice I ever heard was to only pay attention to what people do and forget everything they say. A neighbor may talk with us over coffee, for example on organizational skills, giving an elaborate list to follow precisely for a successful, well prepared path to success. We may diligently write down each detail in an effort to have a better, less stress filled life.
2019 BPW Adult Learner Scholarships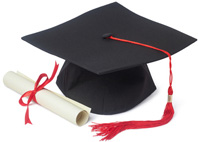 Scholarship News for 2019
The Adult Learner scholarship applications and information/instructions will be available on www.bpwev.org as of January 15, 2019. The deadline for postmarking the scholarship application is April 30, 2019.
All members are asked to promote this important part of our organization. Female applicants must reside in either Sarasota or Charlotte County. Adult Learners are those women pursuing advanced education or retraining in college or vocational school. Each scholarship is intended for a woman who has had an interruption in her education and is now returning to school. (Or entering college or vocational school for the first time to advance her education). Single mothers are encouraged to apply.
BPWEV is engaged in a national program Joining Forces for Women Veterans and Military Spouses. The program provides resources and online connections to veterans and military wives to assist in their successfully obtaining meaningful employment and a career of their interest. One goal is to help these women in completing advanced education or training and BPWEV encourages Women Veterans and Military Spouses to apply.
Business & Professional Women of Englewood and Venice is a 501(c)(3) Non-Profit Organization.
New Member Induction (Tonya Cher)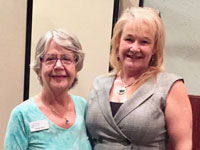 l to r: Esther Bird - 2nd Vice President BPWEV, Tonya Cher
The Business and Professional Women of Englewood and Venice (BPWEV) warmly welcomed new member Tonya Cher at their January 15, 2019 dinner meeting. Tonya moved recently to North Port from Vermont and is employed by Michael Saunders Real Estate Company.
BPWEV meets every third Tuesday of each month at the West Coast Seafood Restaurant in Venice. For information: www.bpwev.org
The mission of BPWEV its: to achieve equity for all women through Advocacy, Education and Information.