June 15th Dinner Meeting-Speaker
Mary Anne Servian is CEO of Girl Scouts of Gulfcoast Florida and is responsible for a 10 county jurisdiction with a membership of over 5,000.
Servian has been in senior leadership positions for several nonprofits, including the Sarasota Ballet as Managing Director. She also holds a Brokers license and has been a successful business broker.
Servian served on the Sarasota City Commission for 6 years and held the position of mayor for one year. She was on the Metropolitan Planning Commission, Chair of the Municipal Finance and Taxation Committee for Florida League of Cities, served as an appointee of Governor Bush on a state-wide Community Redevelopment task force, and many other state and local committees.
Servian is a graduate of West Chester University as well as having completed multiple Public Leadership Credential courses through Harvard University. With her passion for public policy and engagement, she has championed advocacy and civics programs and has taken girls to local, state, and federal government meetings to speak up on issues.
Servian lives with her husband in east Manatee County, and when not working she serves on several boards, enjoys their grandchildren, and the outdoors.
Sign up no later than Sunday, June 13th-5:00 p.m.
Pearls of Wisdom Workshop-September 11, 2021
PEARLS OF WISDOM WORKSHOP
(An individual development program)
SATURDAY, SEPTEMBER 11, 2021
10:30 registration – Program 11am -3pm - includes catered lunch
Location - Plantation Golf and Country Club, 500 Rockley Blvd. Venice
TICKETS: $35.00
click here to purchase tickets and to make your meal selection online
Our guest speakers will address these interesting topics:
Technology and Social Media Amy Zaueke
Self Defense for Women Deputy Cathy Duff
Dealing with Challenging People Dr. Karen Helmick
Call Esther with questions and to reserve your spot - 315-440-6814 -
or email This email address is being protected from spambots. You need JavaScript enabled to view it.
You may mail your check written to BPWEV to PO Box 611, Englewood, FL 34295
or on website (bpwev.org) via credit card or PayPal.

Registration Deadline 9/4/21
click here to pay for sponsorship online
A Special Thanks to our current sponsors:
Platinum Level: Dr. Karen Helmick of Healthy Body Acupuncture
Gold level: Sue Hogrefe of Gulfside Mortgage and Cyndi Fredrick of Quick Signs

BPWEV is a 501(c)(3) Tax Deductible Non-profit Corporation, Florida Solicitation License #CH30762. A COPY OF THE OFFICIAL
REGISTRATION AND FINANCIAL INFORMATION MAY BE OBTAINED FROM THE DIVISION OF CONSUMER SERVICES BY CALLING
TOLL-FREE WITHIN THE STATE. REGISTRATION DOES NOT IMPLY ENDORSEMENT, APPROVAL, OR RECOMMENDATION BY THE STATE. Division of Consumer Services may be reached at 1-800-HELP-FLA or www.FloridaConsumerHelp.com
Follow Up To BFF
Karin Drury
Over 60 happy women and one man attended the 3rd BFF Dinner organized by chair person Irene Slattery and her committee for the Business and Professional Women of
Englewood and Venice (BPWEV). The event took place on May 18, 21 at Plantation Golf and Country Club in Venice. The great musical entertainment was provided by the Shark Sisters of Englewood. Their repertoire of songs relating to issues women are very familiar with, always brings out smiles and wanting to sing along BPWEV member Katie Malloy's comedy act had everyone laughing and wishing for more. It was an evening of fun and happy memories were made.
l to r: Katie Malloy - Comedienne and BPWEV Member, Irene Slattery - Chair person of the BFF Event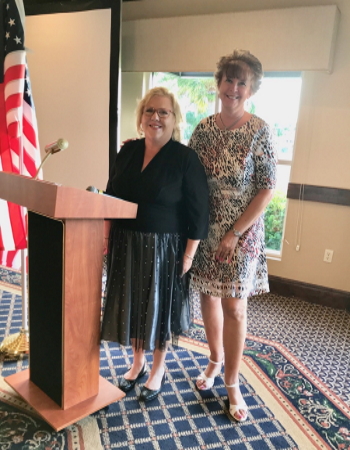 l to r: Irene Slattery BPWEV, the Shark Sisters - Colleen Marren, Brenna Larson, P.J. Allman
Community Outreach --- St. David's Jubilee Center
Esther Bird
As a community outreach project, we are asking our members and guests to open their hearts and donate items to this very worthy non-profit in the Englewood area. The Jubilee Center is a food bank and provides low income residents with items that are needed but are not affordable to purchase.
Please bring your items to the April 20 meeting. Ruth Hill from the Jubilee Center will be attending our meeting at which time we will be donating items for the center.
Suggestions are: diapers size 4 and 5, cleaning supplies, personal items such as deoderant, toothpaste, shampoo, non-perishable food items such as Campbells 10 ¼ oz canned soup, canned potatoes, canned gravy and paper products such as paper towels, tissues or bathroom tissue.
For easier transport, if you can also bring a bag to be used in carrying items out to Ruth's car, that would be helpful.
Follow up to April 20th Meeting
The members and guests of the Business and Professional Women of Englewood and Venice (BPWEV) donated an amazing assortment of non perishable food, cleaning products, hygiene products and special treats to the Englewood Jubilee Center. The Center supports needy and homeless families in the community and donations to keep this important mission going are always needed.
l to r: Morina Chmielak - BPWEV President, Esther Bird - 1st Vice President, Ruth Hill - The Jubilee Center
Tea and Pearl Party-May 1, 2021

Follow Up to:
"TEA and PEARLS PARTY "
The Members of the Business and
Professional
Women of Englewood and Venice (BPWEV) enjoyed another well organized and
enjoyable fundraiser event on May 1, 21 at the house of BPWEV president Morina Chmielak. The "TEA and PEARLS PARTY" was enjoyed by many members, a few of them are shown in the photo.
l to r: back row Madeline Salerno, Carol DeGulis, Joyce McCaffrey, Natalie Bloom, Debby Wolfe, Samira Easton, front row: Esther Bird, Morina Chmielak, Debra Straw, Cynthia Fredricks
Installation of New Officers 2021-2022
Warm applause by the members and guests of the Business and Professional Women of Englewood and Venice (BPWEV) welcomed the newly installed Board Members at the April 20th dinner meeting.
BPWEV meets every third Tuesday of each month at Plantation Golf and Country Club in Venice. The public is invited to all meetings. For times and more information please visit www.bpwev.org.
The mission of BPWEV is "To achieve equity for all women through Advocacy, Education and Information". This organization believes strongly in Women Helping Women, and awards each year Adult Learner Scholarships to women in Sarasota and Charlotte County.
Below in Photo: left to right- Irene Slattery Installation Chair; Morina Chmielak, President; Esther Bird, 1st Vice President; Debra Straw, 2nd Vice President; Madeline Salerno, Recording Secretary; Cynthia Fredricks, Treasurer; Carol Kouba, Member.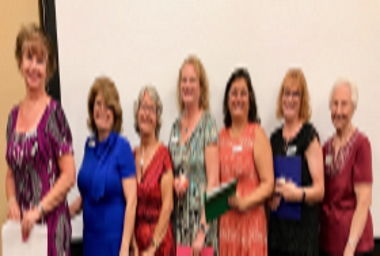 Follow Up to April 20th Speaker from Selah Freedom- Emily Hunt
Karin Drury
Speaker Emily Hunt, Selah Freedom, presented a shocking program on Sex Trafficking in our Community at the April 20, 21 BPWEV dinner meeting.
She encouraged the members and guests to report any suspicious behavior that they might notice. Young girls and boys, sometimes very young, are
often the victims and are unable to escape the situation that they find themselves in. Selah Freedom will help them if authorities are notified and
the individuals can be brought to one of their secure locations where help, counseling and education is offered.
l to r- Esther Bird-First Vice President, Emily Hunt with Selah Freedom, Morina Chmielak-President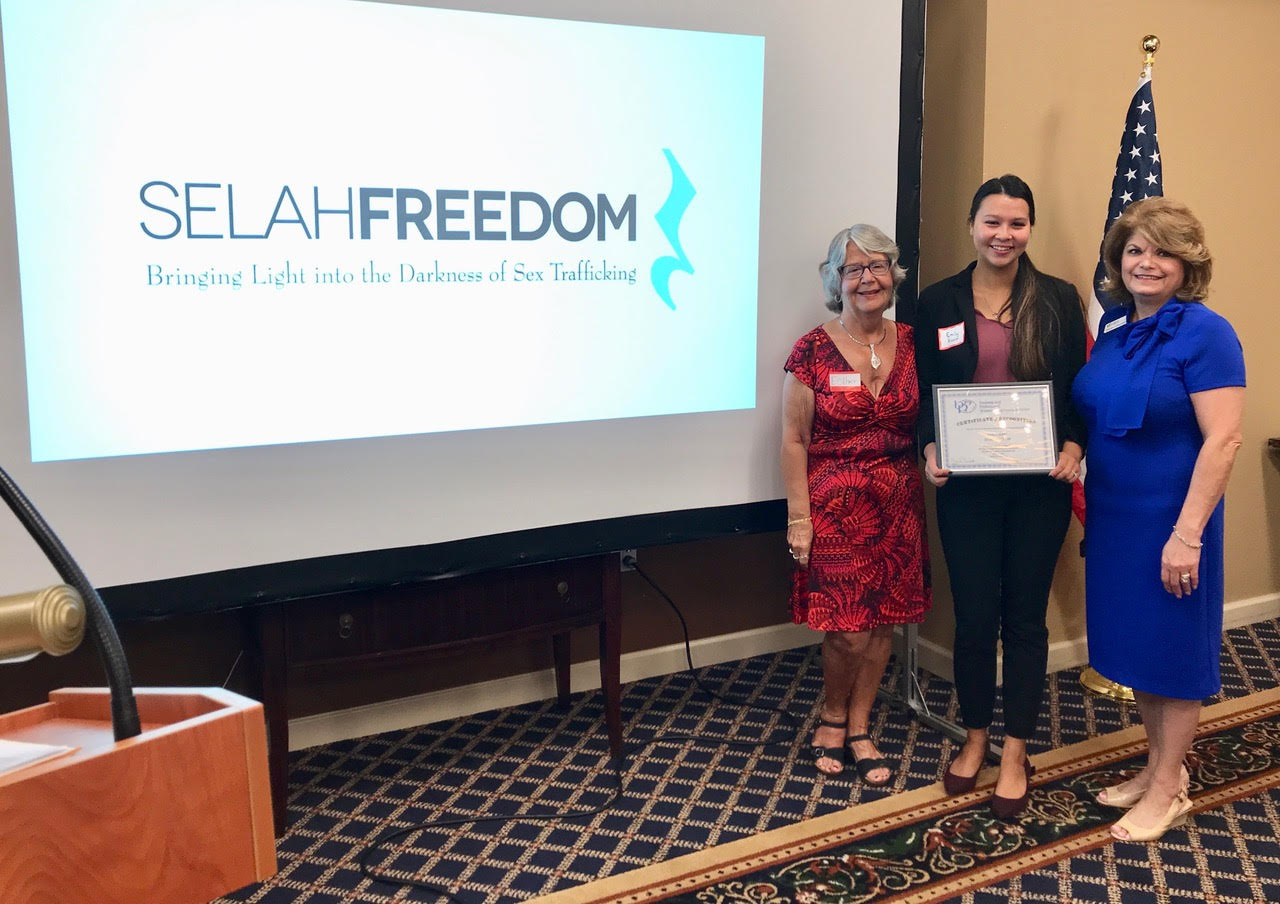 2021 BPW Adult Learner Scholarships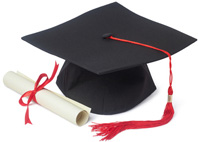 The Business and Professional Women of Englewood and Venice (BPWEV) are offering Adult Learner Scholarships in the amount of $1,000.00 each for the 2021-2022 academic years.! Female applicants should be from the Englewood/Venice area, residing either in Sarasota or Charlotte County. Adult Learners are those women pursuing advanced education or retraining in college or vocational schools. BPWEV scholarship applications and instructions and contact information are accessible online at www.bpwev.org.
BPWEV also is engaged in the national program "Joining Forces with Women Veterans and Military Spouses". The program provides resources and online connections to the veterans and military wives to assist in their successfully obtaining meaningful employment and a career of their interest. BPWEV encourages Women Veterans and Military Spouses to apply.
The deadline for mailing applications is June 30, 2021.
Please review the Scholarship Information, and follow the directions for submitting your application:
Members of the BPWEV Scholarship Committee. L to R: Natalie Bloom, Carol Kouba, Karin Drury, Esther Bird, Samira Easton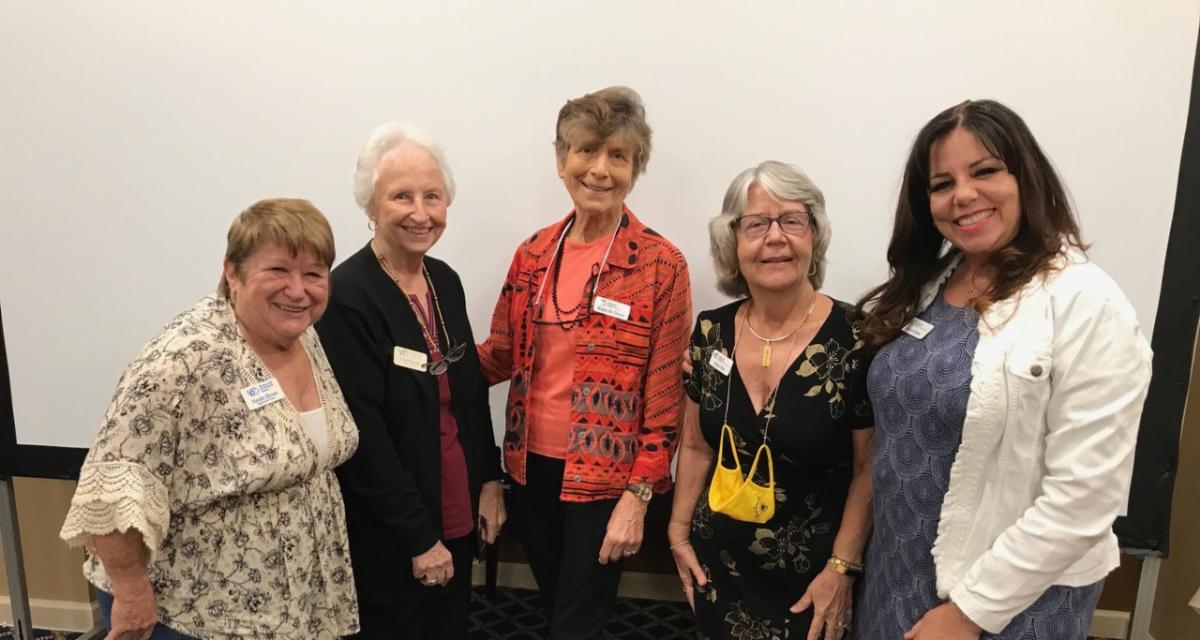 H'Attitude Luncheon-February 13, 2021
Karin Drury and Jennifer Mechling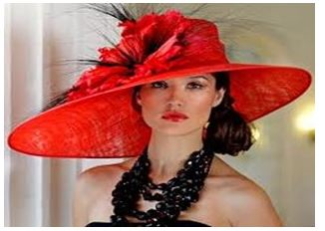 February 13, 2021 will be remembered as a day of celebration for the record number of 74 women who attended the H'Attitude Luncheon at Plantation Golf and Country Club, organized by the Business and Professional Women of Englewood and Venice, (BPWEV). Every woman attending wore a beautifully decorated hat and was dressed up 'trés chique' and a joyous, celebratory mood filled the large room. The fun hat parade was well organized, one table at the time walk around as special music played, displaying their fancy hats. Chances for gorgeous gift baskets and silent auction items were available and the lucky winners proudly received them. The best part of the whole program was the presentation by Dr. Christopher Cortman as he delivered his speech on the 'three attitudes' that were the theme for the luncheon: Attitude, Fortitude and Gratitude. Dr. Cortman had been a speaker before at BPWEV events and his well received presentations made him a popular speaker for this luncheon too.
Special thanks go out to Jennifer Meching for chairing the event and to her committee of Morina Chmielak, Esther Bird, Tonya Cher and Helena Cao. Thanks also to Irene Slattery, Joyce McCaffrey, Madleine Salerno and Debby Wolfe who helped with last minute details such as selling raffle tickets, checking in guests and helping pass out the baskets and auction items. And of course, thanks to those members who donated baskets for our raffle or were sponsors. This fundraiser was very successful due to the wonderfully generous members of our local organization.
Thanks again to our Platinum Sponsors:
Aston Gardens at Pelican Pointe
Michael Saunders & Company-Tonya Cher & Irene Slattery
Eyes on You-Joyce McCaffrey
Senior Living Selections-Andre Santamaria
Freedom Health-Scot Ritchie
Thanks again to our Gold Sponsors:
Professional Travel Srvices-Morina Chmielak
West Coast Realty Venice-Ann Wacholder
Thanks again to our Silver Sponsors:
Tony and Carol DeGulis
Cookies for Scholarships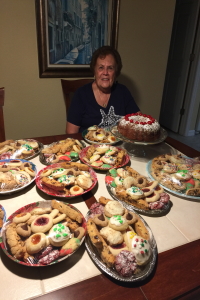 BPW member Carol Degulis is known throughout her community as the Queen of Baking. Her love for cooking and baking began when her mother taught her the basics as a young girl.
Carol is offering her baking skills to our organization in an effort to help raise money for scholarships.
Each month she will take orders for homemade Italian cookies. All of the ingredients will be donated and 100% of the profits will go towards scholarships.
Along with the previous options for Biscotti, Amaretto and Pizzelle, two new cookies will be Pecan Sandies and Peanut Butter kisses.
The cost is $15.00 for approximately 1.5 lbs. A two day notice is required for all orders. Order your holiday cookies early so you don't miss out on this great deal. You can freeze any of these cookies.

Carol can be reached at

This email address is being protected from spambots. You need JavaScript enabled to view it.
BPWEV meets every third Tuesday of each month at the Plantation Golf and Country Club in Venice. The mission of BPWEV is "To achieve equity for all women through Advocacy, Education and Information." Nationally, BPW celebrated its 100th anniversary in 2019.
Englewood BPW was chartered in 1960. The organization believes strongly in "Women Helping Women". To achieve this, the group offers Adult Learner Scholarships to women who are returning to college or vocational schools to achieve higher education in order to provide better for their families. www.bpwev.org