Women's Individual Development Workshop - December 5, 2020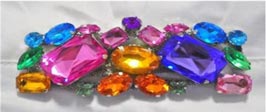 Esther Bird
The excitement continues to grow relating to our all day workshop "Jewels of Business". Committee members who have are anxious to begin getting attendees registered for this outstanding event. Seating is limited, so you are encouraged to act soon to reserve your seat. Any committee member will be happy to accept your payment and assure you that you will be able to enjoy the day with us. (You can pay Morina, Jennifer Mechling, Sue Hogrefe, Karen Helmick or me or order puchase tickets on the link below.)
We have several event sponsors but would love to have more. If you are interested, let one of the committee members know or sign up to be a sponsor on the link below. Thank you to our committee: Morina, Sue Hogrefe, Karen Helmick and Jennifer Mechling.
The event will be at Plantation Golf and Country Club on December 5th, beginning with registration and breakfast at 8:30. There will be six outstanding speakers who are sure to enlighten and entertain everyone. Lunch will be served as well as a mid-afternoon snack. The speakers and topics are as follows:
Cosmetic Options for Women Dr. Karen Helmick
Managing a Very Busy Life Cyndi Fredricks
Spiritual Health M.K. Mueller
How to Stay Safe Online Mark Rizzo
Secrets to Aging With Good Health Bill Mechling
Dealing with Personal Challenges Dr. Christopher Cortman
We ask that all members support this event.
THANK YOU to Our Current Sponsors:
Our Platinum Sponsors
Michael Saunders and Company-Irene Slattery Classic Creations in Diamonds and Gold Inc.
Our Gold Sponsors:
Professional Travel Services-Morina Chmielak QuickSigns-Cyndi Fredricks Gulfside Mortgage- Sue Hogrefe
Our Silver Sponsors
Healthy Body Acupunture-Dr. Karen Helmick
Open Sponsor Form Online Sponsorship Sign-Up Online flier
Purchase Tickets Here

Adopt a Senior- December 18, 2020
"ADOPT A SENIOR" - December 18, 3:30 pm
Our 2nd annual "Adopt a Senior" gift exchange and cocktail party will be held on Friday, December 18 at 3:30 at the Senior Friendship Center, 2350 Scenic Drive, Venice. Please consider participating in this event to make the holidays special for a low income senior in our community.
Last year's event was fantastic and so gratifying to our members. We felt joy as we met the seniors, and gave them the gifts. The seniors were so surprised and pleased to receive the presents. Some were so pleased that they cried and one lady tearfully told us that she had not received a gift in years.
If you are interested in participating, call me at 315-440-6814 or email me at This email address is being protected from spambots. You need JavaScript enabled to view it. by November 30. You can participate by giving a gift even if you cannot attend the cocktail party. Please know that all precautions will be followed so we will all feel safe attending the event.
Wine Tasting Article in Venice Gondolier
Morina Chmielak -BPWEV Woman of the Year
Morina Chmielak, President and Woman of the Year
Congratulations to Morina Chmielak, 2020 Woman of the Year!
It's been a BPWEV tradition to honor one of our members at the October Dinner Meeting, which is also National Business Women's Week, for her accomplishments in our organization, achievement in her work field, and for her service in her community in which she lives.
Morina was nominated for this honor by her BPWEV sisters! She is a perfect example of what can happen when one person is inspiring, organized, helpful, always there, motivating, kindhearted, supportive and truly a nice person!
Thank you, Morina, for guiding BPWEV in 2020 and the leadership you have shown us! We are very grateful to you!
Your BPWEV Sisters
Wine Tasting Sponsors and BPWEV Family and Friends - Thank You!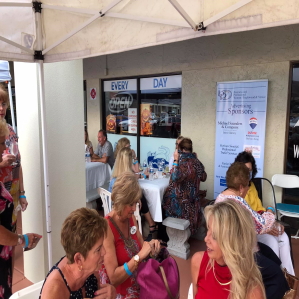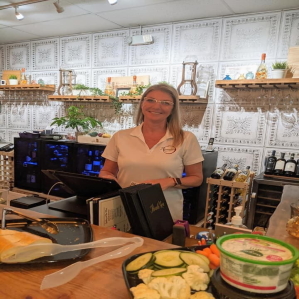 Kudos also to owner of Rumours- Dana Goodrich Kuhn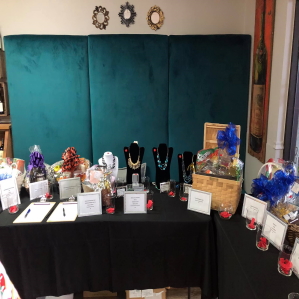 Gift Baskets raffled during Wine Tasting
The BPWEV wine tasting fundraiser was held on Friday, October 16 at Rumours.
Special thank you to our sponsors:
Michael Saunders & Company- Irene Slattery
Karla Olson and Associates LLC
Eyes on You- Joyce McCaffrey
Professional Travel Services-Morina Chmielak
Ann Wacholder, West Coast Realty of Venice
Re/Max Alliance Group -Barbara King
Tony and Carol Degulis
Food platters were donated by:
BPWEV members.
Due to the generosity of those who attended, BPW raised enough funds to award scholarships in 2020.
A Special thanks goes out to our Co-Chairs: Moriina Chmielak and Joyce McGaffrey
November 2020 President's Message
Morina Chmielak
President's Message-November 2020
Welcome to November! First and foremost, a heartfelt thank you for awarding me the "Woman of the Year" at the October meeting. I didn't know it then, but joining this organization thirteen years ago has brought me a tremendous amount of joy. The work that we do, changes lives and truly matters. We help bring joy to a mother who is struggling, a child in need, a forgotten senior. We matter to the adult student, not sure how to pay for their next semester and so much more. Our organization is made up of incredibly giving, talented, selfless women who are determined to make this world better. I am honored to call every one of you my "lovely sisters".
My wish for you this Thanksgiving is that you continue to give thanks and keep on giving. That, my dear sisters, is what makes our organization different. We understand that it is in giving that we receive!
BPWEV Welcomes Newest Members
BPW Englewood/Venice Welcomes New Members
Debbie Straw
I have had the privilege of inducting four new members to our group. Jennifer Mechling was inducted at our August meeting, Debby Wolfe and Helena Cao were inducted at our September meeting, and Madeline Salerno at our October meeting.
Jennifer Mechling was born and raised in Ohio where she attended the College of Wooster and earned a BA in Spanish and earned a MA in Education from Ashland University. She taught Spanish for 25 years and retired to Florida in 2019.
Debby Wolfe lives in Port Charlotte and works full time as a controller for a commercial construction company. She received her bachelor's degree in Finance from University of Wisconsin - La Crosse. She served as past board member of United Way and Brothers Helping Others before moving to Florida.
Helena Cao was born in Cuba. She left with her mother and sister and grew up in Chicago. She Graduated from U.of I. with a BS Degree in Biology and began her teaching career. She began her teaching career as a K, 1st, and 2nd grade bilingual teacher in Summit, IL. She moved to Venice in 1994 and secured a teaching position with Sarasota County Schools but this time teaching Middle School Science.
MadelineSalerno and her husband move to Venice from NY in 2017. She was in the accounting field for over 30 years but since her father moved in she has been focused on caring for him.
Members, please continue to invite your friends, colleagues, acquaintances to join us. Our group can do so much more and is stronger with more members. We are well on our way towards a goal of achieving the Mildred Taylor Rhodes Award - To the LO having the highest percentage gain in paid memberships from May 1st 2020 to April 30th 2021. And Morina Chmielak is currently in the lead as top recruiter!
Let's keep the momentum going!
Jennifer Mechling with Debbie Straw Madeline Salerno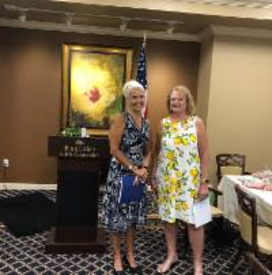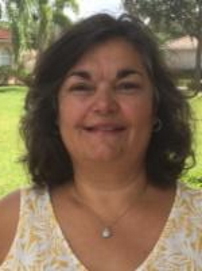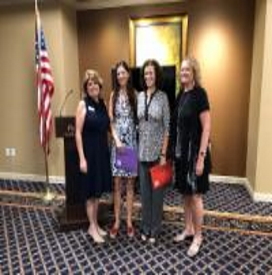 Morina Chmielk, Debby Wolfe, Helena Cao and Debbie Straw
Cookies for Scholarships
BPW member Carol Degulis is known throughout her community as the Queen of Baking. Her love for cooking and baking began when her mother taught her the basics as a young girl.
Carol is offering her baking skills to our organization in an effort to help raise money for scholarships.
Each month she will take orders for homemade Italian cookies. All of the ingredients will be donated and 100% of the profits will go towards scholarships.
For October, the selections of cookies will be: Along with the previous options for Biscotti, Amaretto and Pizzelle, two new cookies will be Pecan Sandies and Peanut Butter kisses.
The cost is $15.00 for approximately 1.5 lbs. A two day notice is required for all orders. Order your holiday cookies early so you don't miss out on this great deal. You can freeze any of these cookies.
Carol can be reached at
This email address is being protected from spambots. You need JavaScript enabled to view it.
BPWEV meets every third Tuesday of each month at the Plantation Golf and Country Club in Venice. The mission of BPWEV is "To achieve equity for all women through Advocacy, Education and Information." Nationally, BPW celebrated its 100th anniversary in 2019.
Englewood BPW was chartered in 1960. The organization believes strongly in "Women Helping Women". To achieve this, the group offers Adult Learner Scholarships to women who are returning to college or vocational schools to achieve higher education in order to provide better for their families.
www.bpwev.org
2020 BPW Adult Learner Scholarships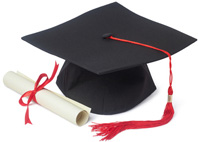 Adult Learner Scholarship Available for Women Residing in Sarasota or Charlotte County
The Business and Professional Women of Englewood and Venice (BPWEV) are offering Adult Learner Scholarships in the amount of $1,000.00 each! Female applicants should be from the Englewood/Venice area, residing either in Sarasota or Charlotte County. Adult Lerners are those women pursuing advanced education or retraining in college or vocational schools. BPWEV scholarship applications and instructions and contact information are accessible online at www.bpwev.org.
BPWEV also is engaged in the national program "Joining Forces with Women Veterans and Military Spouses". The program provides resources and online connections to the veterans and military wives to assist in their successfully obtaining meaningful employment and a career of their interest. BPWEV encourages Women Veterans and Military Spouses to apply.
The deadline for mailing applications is June 30, 2020.