Clarke Pressly (Chairman of the Society's Speakers Bureau) - Speaker on March 19, 2019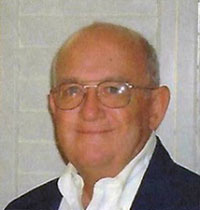 Clarke is a retired information technology program manager, providing contract support to federal government agencies initially in Colorado and, later, the National Capital Area (DC). He previously served as an officer in the Air Force.
Following retirement, Clarke and his wife relocated permanently in 2006 to Venice to enjoy the benefits of the Florida Gulf Coast lifestyle (and warmer climate). They soon became actively involved in the Venice Newcomers Club, with Clarke serving as club president in 2008-2009. Following his "Newcomers" experience, he became a volunteer with the Venice Museum and Archives. That activity led to his membership in the Venice Area Historical Society. Clarke has served on the Society Board, including roles as Vice President and President. He is currently the Chairman of the Society's Speakers Bureau, Chairman of the Plaque Committee, and is now serving a second term as President.
Clarke has a Bachelor's degree in History and a Masters in Systems Management, as well as numerous technical and professional development credentials acquired during his professional life. The Pressly's have three children, with one each located in Florida, South Carolina, and Colorado, providing travel opportunities to visit their grandchildren. He and his wife reside in The Lakes of Jacaranda.
March 2019 President's Message
Positive thoughts are simply not enough. There needs to be positive feelings and actions in your environment to associate with people who have the same attitude. Read books and engage in conversations that inspire you to maintain the habit of positivity in all areas of your life. Post notes and quotations around you to encourage this attitude and maintain accountability.
2019 BPW Adult Learner Scholarships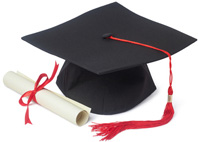 BPWEV to Offer 4 Adult Learner Scholarships in 2019
The Business and Professional Women of Englewood and Venice (BPWEV) are pleased to announce that they are offering 4 Adult Learner Scholarships in 2019. The four scholarships available are $1,000.00 each.
Female applicants must reside in either Sarasota or Charlotte County. Adult Learners are those women pursuing advanced education or retraining in college or vocational schools. BPWEV applications, instructions and contact information are accessible at www.bpwev.org
The deadline for submission of the application is April 30, 2019. BPWEV is engaged in the national program "Joining Forces with Women Veterans and Military Spouses". The program provides resources and online connections to veterans and military wives to assist in their successfully obtaining meaningful employment and a career or their interest. BPWEV encourages Women Veterans and Military Spouses to apply.
BPWEV has been a leading advocate in promoting education and equity for women. Englewood BPW was charted in the early 1990's and since then has each year offered scholarships to help women advance their education.
As the chair of the BPWEV Scholarship Committee for the last 10 years, I would like to announce that Katie Malloy and Natalie Bloom have volunteered to assume the responsibilities scholarship chair. Other committee members are Carol Kouba and Esther Bird. I will also remain on the committee.