December 2022 - President's Report
By Esther Bird
The holiday season is the perfect time to slow down and enjoy the parties, music, gift giving and holiday gatherings of family. I wish every BPWEV member a wonderful holiday season.
2022 has been a merry-go-round for all of us. As the year passed, we had issues and concerns to face. Some members lost loved ones, some had severe damage from the storm, etc. Let's attempt to put the turmoil and stress behind us and look to the future for a life full of peace, good health and love.
I predict that 2023 will be a good year for our local organization. We have events being planned during the year and we can expect profitable results for our scholarships. Pleases keep in mind that your help is requested for all events to be held.
One final wish for a lovely and peaceful holiday and may 2023 be filled with blessings for you and your family.
Holiday Gift Exchange for Seniors - December 15 at 4:30 pm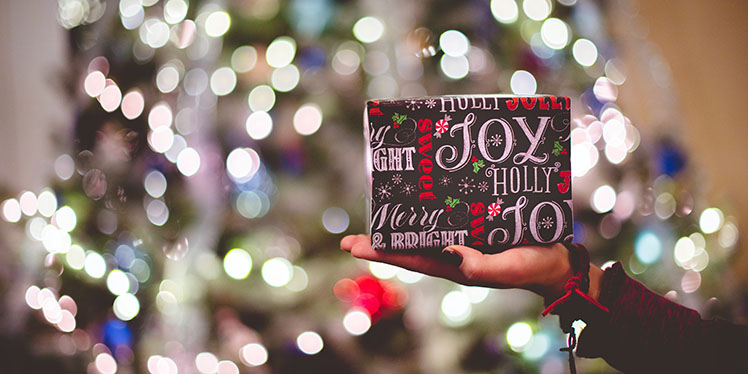 By: Esther Bird
This event will be held at the Venice Friendship Center, 2350 Scenic Drive, Venice.
The following members have adopted a senior and will be bringing their gift(s) to the party. Sue Hogrefe, Teresa Karaffa, Deb Straw, Cyndi Fredricks, Syd Gibson, Jody Dazio, Stephanie Marcusky, Amanda Foster and me. Bernie who is currently in Pennsylvania, has adopted a senior but obviously cannot attend. I will purchase gift for her.
Refreshments and beverages will be served, this includes appetizers, wine and non-alcoholic beverages. We'll have some fun activities and a visit from Santa Claus.
Any member who is not listed above who wants to adopt, should call me or email me to let me know. 315-440-6814. We ask that members donate a door prize for the party. If you have an item you want to donate as a door prize, let me know and we can arrange a pickup.
This will be an enjoyable event. The seniors are all excited and are looking forward to seeing us at the party.
November 15, 2022 Meeting Review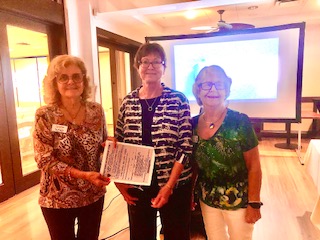 Carol Byrun was the guest speaker at the November meeting.
Shown in photo are (left to right) Sue Hogrefe, Carol Byrun and Esther Bird.
New Member Spotlight: Jody Dazio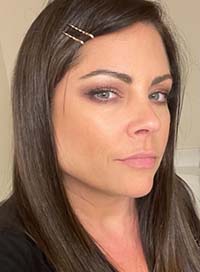 Jody Dazio was born and raised in the suburbs of Detroit and moved to Florida in 2007 to pursue an opportunity to build a multi-family resort on Siesta Key. She then chose to further her career as a Construction Project Manager by attending college and graduating with a Bachelor of Science Construction Management in 2011 and Master of Business Administration in 2014. While a student and taking care of her family, she nimbly navigated all facets of the industry from Receptionist to Director of Operations during the recession and beyond. In 2016, she received a call from a recruiter looking to fill a spot at HBK CPAs and Consultants, a multidisciplinary financial services firm that focuses on small to medium-sized businesses. There she could merge her passions: construction, accounting, and helping people reach his or her goals into the role of her dreams. She is a Senior Associate specializing in corporate, payroll, and sales taxes, job costing, and construction accounting.
In her free time, she enjoys exploring with her husband, Nick, roller-skating, cuddling with her two labs, Jake and Luna, and video chatting with her son, Vinny, who is a video game lighting designer in Phoenix.
Wine Tasting Event - 12th Annual Passport to Your Future
The event has been rescheduled to Friday, January 20, 2023.
BPWEV will be offering many different finger food items supplied by local restaurants as well as auction items and 50/50. The ticket price is $35.00/person in advance, $40.00 at the door. Tickets include wine tasting, delicious food, and the opportunity to purchase tickets for a chance to win beautiful gift baskets. Chance tickets can also be purchased in advance.
The Annual Wine Tasting is to promote BPWEV and benefit the BPWEV Scholarship Fund.
BPWEV is a 501(c)(3) non profit organization committed to enriching the lives of women though opportunities for individual development and growth. Sponsorships by local businesses/organizations of the event is encouraged. It will bring visibility and recognition to the business supporting this event.
For more information, please contact Cyndi (941-228-6883) or Debbie (941-661-6848).
BPWEV is a 501(c)(3) Tax Deductible Non-Profit Corporation, Florida Solicitation License #CH30762. A COPY OF THE OFFICIAL REGISTRATION AND FINANCIAL INFORMATION MAY BE OBTAINED FROM THE DIVISION OF CONSUMER SERVICES BY CALLING TOLL-FREE WITHIN THE STATE. REGISTRATION DOES NOT IMPLY ENDORSEMENT, APPROVAL, OR RECOMMENDATION BY THE STATE. Division of Consumer Services may be reached at 1-800-HELP-FLA or www.FloridaConsumerHelp.com