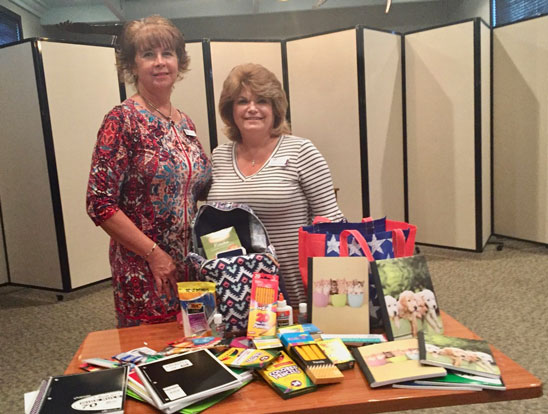 l to r: Irene Slattery and Morina Chmielak, Members
Englewood and Venice BPWEV, Irene Slattery collected 'back to school' items for Kids' Needs - Greater Englewood, Inc. www.Kidsneedsenglewood.org. Many businesses in the greater Englewood area have drop boxes for donation, including Centennial Bank, 1450 Placida Road, where Irene is the branch manager.
At the BPWEV August meeting all donations will be distributed to schools in the Venice area. Morina Chmielak, Fundraising/Philanthropy Chair, initiated this 'back to school' donation event for BPWEV.