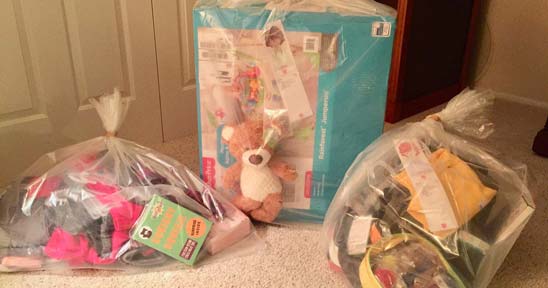 The generosity of our membership is amazing! At the November meeting you all opened your hearts and wallets and donated enough money to purchase all the shoes and clothing desired by the single moms for their children. Three children had their wish for a favorite toy fulfilled. Amazon Prime delivered them to our home in two days. All clothes and shoes were purchased at Walmart who honored out 501(c)(3) status and didn't charge state sales tax.
On November 29,2018 I delivered the gift bags to the Salvation Army who will give them to the three families in time for Christmas. A $100.00 check will also be presented to the Englewood Helping Hands to purchase necessities for the food bank.
Thank you BPWEV members for another successful Women Helping Women project and your generosity.
Merry Christmas, Happy Hanukah and Blessed Holidays to all of you.