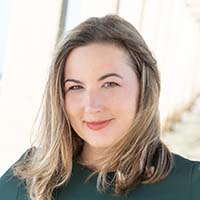 Allison Evanitz is the Director of Community and Investor Engagement for the Economic Development Corporation of Sarasota County. She and her team are responsible for outreach, engagement, and events that help to fulfill the EDC's mission of diversifying the economy of Sarasota County.
Prior to moving to Venice, Allison worked as a Damage Prevention Specialist for Pennsylvania 811. In this role, she exceled at community outreach as well as the coordination and execution of safety events. Her passion is working for mission driven Not- for -Profit organizations.
In her free time, Allison loves spending time with her family. She is the proud mom of a 17-year-old son who will be attending University of Central Florida in the fall.