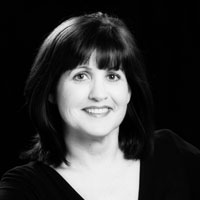 Gina has lived in Venice for almost 30 years. She and her family moved to the area from Winter Haven, in 1990. She is a 4th generation Native Floridian and a graduate of Florida State University.
Gina was elected to the Sarasota County School Board and served 2 terms from 1994-2002, serving as School Board Chair; 1998 & 2001
After retiring from the school board in 2002, she developed and coordinated The Cornerstone MODEL Program, at Venice High School in cooperation with Big Brothers Big Sisters of the Sun Coast for 6 years.
In 2008, Gina joined the staff and is currently serving as VP of Communications & Marketing with Big Brothers Big Sisters of the Sun Coast. She has been a Big Sister/mentor in the school-based program to young men and women in high school for the past 21 years.
She is an active community volunteer serving on numerous committees throughout Sarasota County.
---
BPWEV meets every third Tuesday of each month at the Plantation Golf and Country Club. The public is invited to all meetings. Dinner is $23.00 and reservations are necessary. For more information go to: www.bpwev.org
The mission of BPWEV is: To achieve equity for all women through Advocacy, Education and Information. BPW celebrated its 100th birthday in 2019. The organization strongly believes in "Women Helping Women".