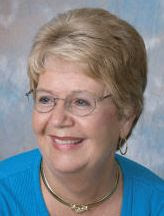 Esther Bird
We have started our planning for an all day workshop called "Jewels of Business". Members who have agreed to serve on this committee are: Morina Chmielak, Sue Hogrefe, Karen Helmick, Cyndi Fredricks, and our newest member, Jennifer Mechling. I will be the committee chair. If any other members would like to help, call me (315-440-6814) and we will certainly welcome your assistance.
We are currently collecting opinions via a survey of potential topics for the event. Via email we have asked all members to complete the survey and to either email the response to me (This email address is being protected from spambots. You need JavaScript enabled to view it.) or bring it to the March 17 dinner meeting.
Once we determine the most popular topics, we will begin searching for speakers. Whenever possible, we will use our members to do the presentations. The event will run from 8:30 am with registration and breakfast served, followed in the morning with three presentations, lunch will be served and the afternoon will also be filled with three interesting presentations.
Once the location and date are determined we will be informing members and asking that each member plan to attend, consider sponsoring the event, donate items for raffle held during the event, and invite other women to attend.
In December of 2018 we did a similar workshop called "Hats Off to Women". We profited approximately $1600 from that event. This allowed us to provide one additional scholarship in 2019 for a total of four. We are hoping to exceed that amount and possibly increase the number of scholarship recipients to five. All proceeds will go into our scholarship fund.