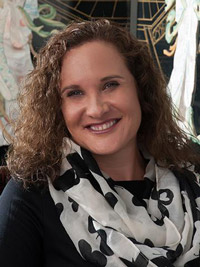 Dr. Karen Helmick-Taylor, LAc. Dom, will be the speaker at the October 15, 2019 Business and Professional Women of Englewood and Venice (BPWEV) meeting.
Dr. Karen began her professional career as a division one track and field/cross country coach and professor of exercise physiology/wellness. After several years of suffering from 'incurable' migraine headaches (some were even classified as TIA's) she decided that there had to be a treatment that would work for her.

After exhausting all western medicine therapies with no improvement, on a whim she tried acupuncture. Now 8 years later, she remains migraine free! She was so impressed with the medicine and its potential to enhance the lives of others that she immediately began classes to become a doctor of Oriental Medicine.