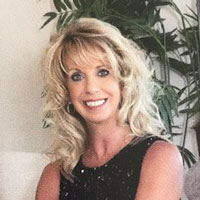 Karen Sheppard with Ciao Bella Salon in Venice will be the speaker at the January 15, 2019 Business and Professional Women of Englewood and Venice (BPWEV) dinner meeting.

Karen started her career in Maine and relocated 25 years ago to Venice. Ciao Bella Salon has received Best of Venice award for best Beauty Salon and Beauty Consultant and top 40 Business Professional. Topics of her presentation will include beauty tips, creating hair styles and color effects to enhance your look and accommodate your life style.

BPWEV meets every third Tuesday of each month at the Left Coast Seafood Restaurant in Venice. The public is invited to the meetings. Dinner reservations are required. Go to: www.bpwev.org
The mission of BPWEV is: "To achieve equity for all women through Advocacy, Education and Information".