Scholarship Donations
Business & Professional Women of Englewood and Venice is a 501(c)(3) Non-Profit Organization.
You Are Invited!
BPW Englewood/Venice
BPW is not like any other organization.
This organization was founded in 1919 and is unique in that it has a long history of advocating for women and is still passionately and effectively engaged in assuring equal rights, equal pay and equal opportunities in the workforce. Every working woman has benefited from the efforts of this organization in Education Foundation, Scholarships, Public Policy, Equal Pay and Lobbying for Women's Rights.
We invite you to attend one of our meetings, learn more and join us!
Our Officers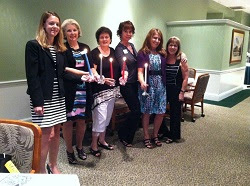 Scholarships BPW Englewood & Venice
2015 BPW Adult Learner Scholarships
By: Karin Drury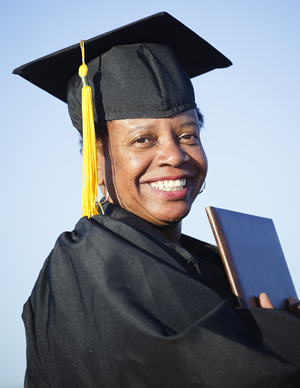 The Business and Professional Women of Englewood and Venice are accepting applications through April 30, 2015 for three $1000 adult learner scholarships for the 2015-2016 academic years.
The BPW Scholarships focus completely on the adult learner. You will note from this website that BPWEV is engaged in the national program "Joining Forces for Women Veterans and Military Spouses". One goal is to help these women in completing advanced education or training.
Please review the Scholarship Information, and follow the directions for submitting your application.
Third Scholarship Winner 2014
The Business and Professional Women of Englewood and Venice, BPWEV, honored Angeline Koplau at their dinner meeting on July 17, 14. Angeline is attending State College of Florida and is pursuing an Associate Science Degree in Occupational Therapy Assistance. Angeline is the single mother of 3 young children, is working and attending college. She received a $1,000.00 Adult Learner Scholarship. This is the 3rd scholarship BPWEV has awarded this year.
BPWEV meets every 3rd Thursday of the month at Boca Royale Golf and Country Club. For more information please contact Chris Davis at 941-473-4759.
<<

Start

<

Prev

1

2 3 4 5 6 7 Next > End >>


Page 1 of 7