May 2018 President's Message
Thank you, ladies for the opportunity to serve as your President of this Local Organization for the next year. Your warmth and enthusiasm at the Installation Dinner is greatly appreciated.
The planning for the May meeting of the First Annual "BFF" Event with entertainment and raffles sounds like an excellent beginning to our New Year thanks to the leadership of Irene. The Sip and Paint fundraiser organized by Esther for May 19th will continue us on a positive note. What an excellent way to begin this endeavor representing You, lovely ladies!
One of the important characteristics of being a great leader, is to listen to the membership. In the case of BPWEV; it is a group of strong, successful women willing to give of their time and talents to improve themselves and also reaching out to the entire community. The attitude of freely giving to organize future meetings, fundraisers and chair committees is truly enlightening. Then there is the personal side of our lives involving family and friends who receive our love and tender loving care which makes us complete.
The future appears bright and positive as we begin our New Year for Business and Professional Women of Englewood, Venice and beyond. This will be an excellent time to improve ourselves and our communities through positive and helpful measures.
We can be thankful for the opportunities awaiting us to make a difference personally and professionally. Thank you for you individually in acting upon these opportunities beginning in your home and spreading throughout the world. Happy New Year to Us!
Syd Gibson
Join Us for 1st Annual "BFF" May Event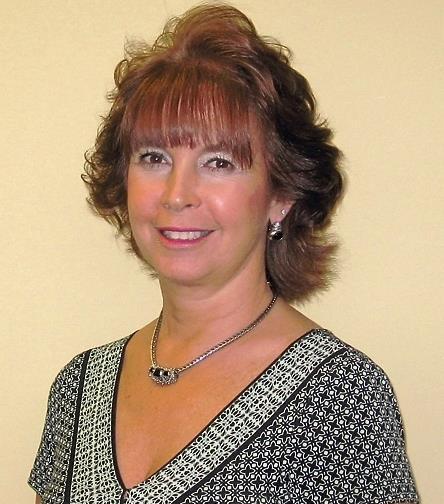 Fun Entertainment: "Sharyn Lonsdale and Amy Hibberd"
In honor of all the special women in our lives, BPWEV is hosting our 1st Annual "BFF" May Event!
Invite the special female in your life...mother, daughter, sister, niece, granddaughter, friend, neighbor, co-worker etc. for a special evening. A delicious dinner will be served and followed by fun entertainment provided by "Sharyn Lonsdale and Amy Hibberd".
Chances for great prizes will be available, it will be a "BFF" event to remember!
May 15, 2018 | Time: 5:30 - 7:45 | Dinner at 5:45
Left Coast Seafood Co. | 385 US 41 Bypass, N., Venice
Cost: $23(door) $24(Paypal)
We hope you will attend...any questions please call: Irene Slattery: 941.416.2360. ALL PROCEEDS BENEFIT BPWEV.
Click Here to Place Your Registration | Open Flyer
Irene Slattery
Join us for a "Paint and Sip Party"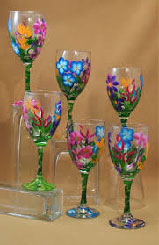 Saturday, May 19, 2018 - 3-6PM
Venice Area Chamber of Commerce
597 South Tamiami Trail, Venice
Tickets: $25.00
Free wine and refreshments. Instructions for painting your own wine glass. All paints, brushes and instruction included. Bring friends and enjoy the fun.
Call Esther by May 15 to make your reservations - 941-497-5302
All proceeds benefit BPWEV.
Women and Memorial Day
Beginning with the American Revolution and continuing to the present, women have always volunteered in defense of our nation. Many of their contributions have been forgotten and are not recorded in today's history books. The Women's Memorial at Arlington Cemetery is changing this omission through a massive oral history and research project. Foundation Office of History & Collections collect official and personal records, oral histories, photographs, and other memorabilia to help portray women's record of service and citizenship. Growing collections include a library of nearly 1,000 books by and about military women, photograph and document archives, personal and military-issue artifacts, memoirs and oral histories.
These considerable resources serve as a leading educational resource on Women in US Military History.
Over 24,000 women served in World War I half of whom were nurses in the Navy, Army, and Red Cross. From 1942-1945, while men fought in the battlefront of World War II, over 18 million women filled the civilian and defense positions created is the country's shift to wartime productions.
Memorial Day 2018 falls on May 28th.