January BPW Meeting
Date: January 15, 2014
Time: 5:15 p.m. (Dinner 6:00 p.m.)
Topic: Addressing the Needs of Homeless Families & Children in Southwest Florida
Speaker: Jon Thaxton
(Gulf Coast Community Foundation
Director of Community Investment)
Our monthly dinner meeting is held at Boca Royale Country Club and guests are always welcome.
Click for Map
Reservation Deadline 01/11/15
at 5 p.m.
You Are Invited!
BPW Englewood/Venice
BPW is not like any other organization.
This organization was founded in 1919 and is unique in that it has a long history of advocating for women and is still passionately and effectively engaged in assuring equal rights, equal pay and equal opportunities in the workforce. Every working woman has benefited from the efforts of this organization in Education Foundation, Scholarships, Public Policy, Equal Pay and Lobbying for Women's Rights.
We invite you to attend one of our meetings, learn more and join us!
Our Officers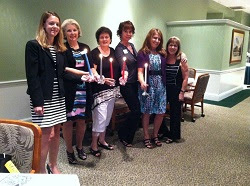 Sponsorships Available on Website or Newsletter
By: Chris Davis
Hi Everyone.
This is a reminder that the Sponsorship Committee will be contacting members and nonmembers to get sponsorship advertisements.
We will be calling each member and if you do not have a business to advertise, please see if there is someone you know that could participate. We need everyone to help make this fundraiser a success.
We have two members who are sponsors with ads already.
$75.00 for newsletter or website or $150 for both.
2015 BPW Adult Learner Scholarships
By: Karin Drury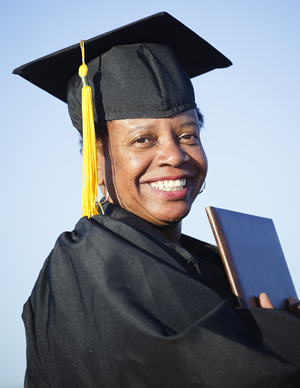 The Business and Professional Women of Englewood and Venice are accepting applications through April 30, 2015 for three $1000 adult learner scholarships for the 2015-2016 academic years.
The BPW Scholarships focus completely on the adult learner. You will note from this website that BPWEV is engaged in the national program "Joining Forces for Women Veterans and Military Spouses". One goal is to help these women in completing advanced education or training.
Please review the Scholarship Information, and follow the directions for submitting your application.
Jon Thaxton - Speaker on January 15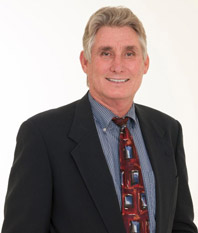 Former Sarasota County Commissioner Jon Thaxton joined the Gulf Coast Community Foundatiostaff as Director of Community Investment in September 2012.
Jon works with nonprofit organizations, donors, and other community partners to invest Gulf Coast grants and resources in projects that will transform our region and improve public policies.
He currently leads Gulf Coast's Feeding Hungry Families initiative, an unprecedented effort to transform our region's charitable hunger-relief system. Jon's knowledge of the Gulf Coast region and the relationships he built as a public servant are tremendous assets to his work.
Jon is a fourth-generation Floridian who was born near Osprey and began working at his family's real estate company at 14. He began his environmental advocacy at Venice High School in 1974 as a founding member of the Ecology Club.
By: Karin Drury
Your amazing generosity provided a merry Christmas for 3 families and their children. As in the past, the Salvation Army assigned us the families who needed our help. At the November meeting I collected $300.00 which was used for this Women Helping Women project.
At the wonderful Christmas Party hosted by Morina and Mary Jane you responded once more willingly to my request for more donations. Through our community outreach program, the $120.00 collected at the dinner party was presented by check to the Helping Hands, Inc. Food Bank to be used in their 50,000 Cans for Christmas fundraiser.
Brightening the lives of needy families in our community for Christmas and the Holidays has been a BPWEV tradition for many years.
Thank you all for helping again!
Happy New Year!
Membership Spotlight: Sherrie Girten
Rita Bertler, Membership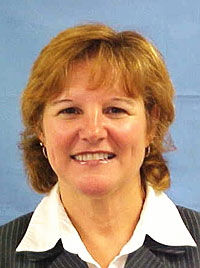 Sherrie Girten has been with Advantage Credit since 2006. She started in customer service and then moved into her current position as account manager. Welcoming and educating new clients, supporting current clients and growing the business, are just a few of the ways she provides good old fashioned customer service.
Prior to Advantage Credit she spent several years as a loan originator for 5/3 Bank and an Associate Campaign Director for United Way of the Ohio Valley.
Sherrie attended Western Kentucky University and Owensboro Community College. After living in Colorado for 4 ½ years, she and Scott Waldie, her significant other, now make their home in Kentucky and Florida. She is a member of Evergreen Christian Church, loves traveling, being in the mountains, spending time with family, friends and her dog, TOD. Sherrie is a beekeeper, just loves those amazing girls!
Her hometown, Owensboro, KY, is known as the BarBQ Capitol of the World. It also is the home of Johnny Depp.
Sherrie has a son, Damon, who is married to Kalin. She and Scott have lived in Florida as Snowbirds since 2010 and bought a home here in 2013. They volunteer for the Shubael Little Pioneer Village Education Center when they are in KY.
Sherrie had been a member of Kiwanis, where she chaired the KY/TN convention. She is no stranger to BPW and was involved with the chair of the Western KY Convention. She joined BPWEV to become involved in our community.
"The Passport to Your Future" Review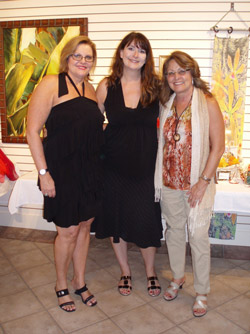 The Business & Professional Women of Englewood and Venice (BPWEV) held their 6th Annual Scholarship Fundraiser at the Venice Art Center on October 24, 2014.
"The Passport to Your Future" Wine Tasting and Auction was well attended. Wanda Cook, musician and songstress entertained the guests. A variety of fragrant red and white wines were served, and were also for sale, by Dana McLean-Kuhn from the Masciarelli Wine Company. Complementing the selection of wines were delicious appetizers provided by many local restaurants and members of BPWEV. (Allegro Bistro, Aston Gardens, Blue Island Bistro, Boca Royale Golf and Country Club, Café Venice, Obee's on the Island, Thai Spice in Bird Bay Plaza and West Coast Realty) Daria Nafziger, owner of Ciao Gelato, tempted the guests with her authentic Italian Gelato that she served in many yummy flavors.
The proceeds of this event will fund Adult Learner Scholarships to be awarded to women living in either Sarasota or Charlotte County.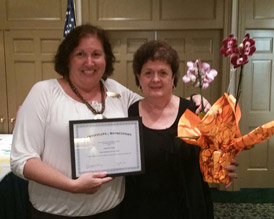 At the October 16, 2014 meeting the Business and Professional Women of Englewood and Venice presented the Woman of the Year Award to one their members. This year the recipient is Jennifer Perry who joined BPWEV in 2008 and has served as treasurer and finance chair for several years. Jennifer is well known in the community. She manages the Elsie Quirk Public Library, writes a weekly column for the Sun Herald Newspaper, deeply cares about our community and is always willing to help. Congratulations, Jennifer!
Welcome to Our New Member: Tamra Weber
At the October 16, 2014 meeting the Business and Professional Women of Englewood and Venice welcomed newly installed member Tamra Weber.
Tamra has more than 20 years experience in the financial industry and was recently promoted to the Retail Banking Office, as Branch Manager of Englewood Bank's main office. Tamra also served as treasurer and as president to the Placida Rotary Club. She has volunteered with the March of Dimes, Englewood Chamber of Commerce and Englewood Area Cancer Foundation.