Jimmy Dean - Speaker on June 16, 2015
Jimmy Dean is the former publisher of SARASOTA and GULFSHORE LIFE Magazines and has lived in and helped chronicle this area of the Gulf coast for almost 40 years. Born and raised in North Carolina, he began coming to Florida regularly as a child, eventually relocating here at age 27 following "one hell of a good run" in broadcasting. In the late 70's he lived next door to Artist Syd Solomon and his wife Annie on Siesta Key and at one point he self-proclaimed himself to be "Mayor" of Turtle Beach. He and his wife, Paige just celebrated their 20th Anniversary and have four beautiful and talented children. He sold his interest in the SARASOTA Magazine group eleven years ago, and when an attempt at retirement failed (Paige couldn't handle FIVE children around the house), Jimmy purchased HARBOR STYLE in partnership with the SUN newspapers. The magazine just celebrated its tenth anniversary and has now become a staple of the community.
Membership Spotlight: Karen Baker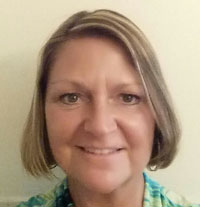 My name is Karen Baker and I'm from Kokomo, Indiana. I received a Bachelor's Degree from Purdue University in 1990, with a major in Consumer Financial Counseling and Planning. I've been in Florida since 1998, living most of that time in Venice.
I am the owner of K2 Insurance, PLLC, specializing in Medicare, Life Insurance, Long Term Care Insurance, Supplemental Insurance, and Annuities. I work with several different insurance carriers to meet the various needs of my clients. I strive to offer the best personal service and build solid relationships with my clients. I have been in the Financial Services industry for over 25 years.
I am very active in the Venice Area Chamber of Commerce, including the Member Events Committee, and am in the process of joining the Sertoma Club of Venice. I decided to join BWPEV because I always enjoy connecting with other professional women, and making new friends in the process.
I like to spend my free time, when I have any, watching old movies, reading, working out, fixing up my house, and playing with my dog, Miss Daisy. I also sponsor a beautiful little girl from Dominican Republic named Diosa through a children's organization and enjoy receiving letters from her and pictures that she has drawn for me. I hope to be able to visit her next year. She recently wrote to me and told me she would like to sing and dance for me. I can't wait!
2015 BPW Adult Learner Scholarships
By: Karin Drury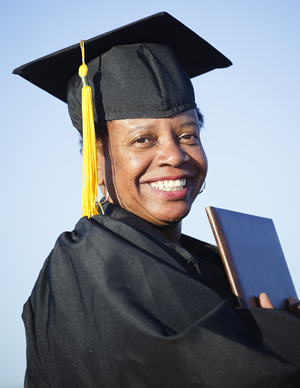 The Business and Professional Women of Englewood and Venice are accepting applications through April 30, 2015 for three $1000 adult learner scholarships for the 2015-2016 academic years.
The BPW Scholarships focus completely on the adult learner. You will note from this website that BPWEV is engaged in the national program "Joining Forces for Women Veterans and Military Spouses". One goal is to help these women in completing advanced education or training.
Please review the Scholarship Information, and follow the directions for submitting your application.
Sponsorships Available on Website or Newsletter
By: Chris Davis
Hi Everyone.
This is a reminder that the Sponsorship Committee will be contacting members and nonmembers to get sponsorship advertisements.
We will be calling each member and if you do not have a business to advertise, please see if there is someone you know that could participate. We need everyone to help make this fundraiser a success.
We have two members who are sponsors with ads already.
$75.00 for newsletter or website or $150 for both.
Woman of the Year Award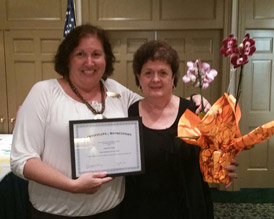 At the October 16, 2014 meeting the Business and Professional Women of Englewood and Venice presented the Woman of the Year Award to one their members. This year the recipient is Jennifer Perry who joined BPWEV in 2008 and has served as treasurer and finance chair for several years. Jennifer is well known in the community. She manages the Elsie Quirk Public Library, writes a weekly column for the Sun Herald Newspaper, deeply cares about our community and is always willing to help. Congratulations, Jennifer!
Welcome to Our New Member: Tamra Weber
At the October 16, 2014 meeting the Business and Professional Women of Englewood and Venice welcomed newly installed member Tamra Weber.
Tamra has more than 20 years experience in the financial industry and was recently promoted to the Retail Banking Office, as Branch Manager of Englewood Bank's main office. Tamra also served as treasurer and as president to the Placida Rotary Club. She has volunteered with the March of Dimes, Englewood Chamber of Commerce and Englewood Area Cancer Foundation.
New Members Inducted February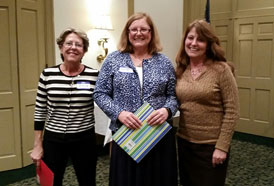 Maryann Terry had the pleasure of inducting two new members, Joce Thompson and Sherrie Girten, to the Business and Professional Women of Englewood/Venice on February 19, 2015.
Welcome Joce and Sherry!