Congratulations to Jennifer Perry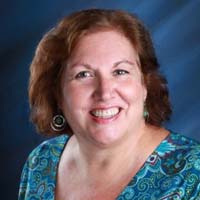 Congratulations to Jennifer Perry, BPWEV member and 2014's Woman of the Year.
Jennifer has been promoted as the Sarasota County Public Services Manager of libraries and historical resources. Jennifer's new position includes interacting with library staff and patrons to ensure everyone has a very positive experience.
Best wishes on your new venture, Jennifer, and we all know you will do a fantastic job!
New Member Induction
The Business and Professional Women of Englewood and Venice (BPWEV) welcomed two new members to their organization on Tuesday, July 17, '15 at the monthly meeting. Rita Bertler, membership chair, conducted the induction ceremony. BPWEV meets every third Tuesday at Plantation Golf and Country Club, net working at 5:00 pm, dinner at 6:00 p.m.
Elaine Miller - Speaker on July 21, 2015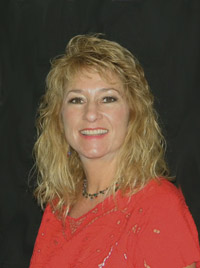 Elaine Miller is the President and cofounder of Suncoast Architect Inc. in Englewood, Florida. She has over 25 years of experience, having performed architectural design, development, urban planning, general contracting and project management in Illinois, Wisconsin, Michigan, Nebraska, Louisiana, Texas and Florida.

Having pursued a multi-disciplined career path encompassing all aspects of the built environment, she has been an integral team member on complex and innovative, AIA award winning projects. She has worked for large, multi-disciplined companies and small design-build firms, collaborating on skyscrapers, hospitals, airports and banks to custom homes, residential developments, and hurricane recovery.
Elaine is currently the President of the not for profit called Englewood Beach Waterfest an exciting event planned for Englewood in November. Please see http://englewoodbeachwaterfest.com/
After years of enduring northern winters on construction sites, warm and sunny Florida beckoned, and Elaine made the move in 2003. She worked briefly for a development company in Venice, and cofounded Suncoast Architect Inc. in 2005.
News from the Scholarship Committee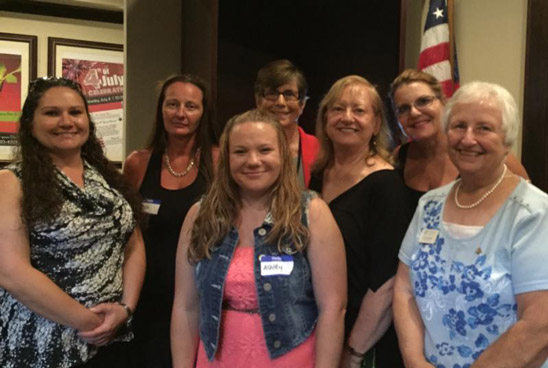 By: Karin Drury
On June 16, 2015 the Business Women of Englewood and Venice (BPWEV) held their monthly meeting at the Plantation Golf and Country Club.
Three $1,000.00 Adult Learner Scholarships were awarded that night. The lucky recipients are: Jolyn Miller who is attending Keiser University to become a Physical Therapist Assistant; Deva Ballentine enrolled at the Southern Technical College studying to obtain her Associates Degree in Medical Assistance; and Ashley Koch who has received this scholarship for a second time, is attending State College of Florida working on her degree in nursing.
Each student presented a short introductory speech about their goals, future plans and how a BPWEV scholarship will help them.
Woman of the Year
It has been a Business and Professional Women of Englewood/Venice tradition to honor one of our members the third week in October, which is National Business Women's Week, for her accomplishments in our organization, achievement in her work field, and for her service in the community in which she lives.
You, and the member you nominate for this honor, must be members in good standing with BPWEV and BPW Florida. You may only nominate one person. We will vote for our Woman of the Year in September and October. We will present our Woman of the Year at our October meeting. Nomination must be received no later than August 21, 2015.
Click Here to Submit Your Nomination Online

Click Here to Download the Printable Form
Wine Tasting and Auction on October 23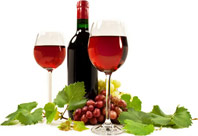 Sponsorships Available on Website or Newsletter
By: Chris Davis
Hi Everyone.
This is a reminder that the Sponsorship Committee will be contacting members and nonmembers to get sponsorship advertisements.
We will be calling each member and if you do not have a business to advertise, please see if there is someone you know that could participate. We need everyone to help make this fundraiser a success.
We have two members who are sponsors with ads already.
$75.00 for newsletter or website or $150 for both.
Membership Spotlight: Karen Baker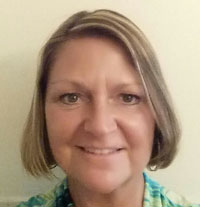 My name is Karen Baker and I'm from Kokomo, Indiana. I received a Bachelor's Degree from Purdue University in 1990, with a major in Consumer Financial Counseling and Planning. I've been in Florida since 1998, living most of that time in Venice.
I am the owner of K2 Insurance, PLLC, specializing in Medicare, Life Insurance, Long Term Care Insurance, Supplemental Insurance, and Annuities. I work with several different insurance carriers to meet the various needs of my clients. I strive to offer the best personal service and build solid relationships with my clients. I have been in the Financial Services industry for over 25 years.
I am very active in the Venice Area Chamber of Commerce, including the Member Events Committee, and am in the process of joining the Sertoma Club of Venice. I decided to join BWPEV because I always enjoy connecting with other professional women, and making new friends in the process.
I like to spend my free time, when I have any, watching old movies, reading, working out, fixing up my house, and playing with my dog, Miss Daisy. I also sponsor a beautiful little girl from Dominican Republic named Diosa through a children's organization and enjoy receiving letters from her and pictures that she has drawn for me. I hope to be able to visit her next year. She recently wrote to me and told me she would like to sing and dance for me. I can't wait!