Suzanne Barksdale - Speaker on March 21, 2017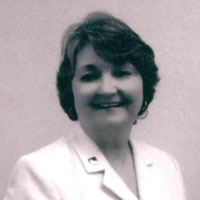 Suzanne C. Barksdale, Community Relations Representative with Tidewell Hospice, will present THIS IS TIDEWELL. Suzanne has been with Tidewell for seven years. Before joining Tidewell she had a successful career as an area bank executive. Suzanne has resided in Sarasota since the age of 5.
10 Suggestions for Getting It Done
By Patricia Schaefer, NonProfit Quarterly
Hound your U.S. legislators. Shortly after the women's marches, organizers published "10 Actions for the First 100 Days" to mobilize participants, the first of which is sending branded postcards to elected officials on specific issues and tying these actions to social media.
Get local. The old adage, "think global, act local" couldn't be more true today. People start entering politics through school boards, town or village boards, and citizen action committees. Know where your local lawmakers stand and, if their values align with yours, do what you can to support them. If not, run against them.
State politics are critical too, whether it's education, housing, environmental or health care policy. In addition to letting them know where you stand on issues, the men and women in your state house often have money available to support your nonprofit efforts. Their offices are always open and the squeaky wheel really does get the grease.
Participate in conference calls and webinars when they're offered by groups that resonate with you. These are good opportunities to listen in on upcoming strategies among activists and learn what everyone can do to support their efforts.
Volunteer, donate, host events, and campaign with local NGOs and charities. Whatever your passion, there's an organization for that.
Try, wherever possible, to present a united front. Keep the mission front and center and keep the squabbles and inside baseball inside the organization and work it out amongst yourselves.
Remember, it's not just the Supreme Court that matters. Informed citizens need to pay attention to their state and local courts, too. The Leadership Conference hosts an excellent website where you can learn more about this most misunderstood of the three branches of government, as does the National Constitution Center.
Be respectful. Don't get bogged down in the trivial. Don't post or share negative memes. No one is going to be turned around by a mean-spirited meme. Don't be ugly or hateful and don't give people ammunition to use against your organization or cause. And, as a writer on Saturday Night Live recently learned, kids are off-limits. Enough said.
Be dignified yet creative, and value quality over quantity in oration. We need to consider the valuable role of curation from the podium in events like this going forward. Finally, for NGO leaders, defend your ground. There is a lot of bad information making the rounds about nonprofits, and some or all are likely to be targeted under this new administration.
Source: Excerpt form Patricia Schaefer's Article January 26, 2017, Nonprofit Quarterly
2017 BPW Adult Learner Scholarships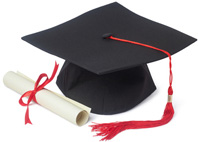 The Business and Professional Women of Englewood and Venice are accepting applications through April 30, 2017 for three $1000 adult learner scholarships for the 2017-2018 academic years.
The BPW Scholarships focus completely on the adult learner. You will note from this website that BPWEV is engaged in the national program "Joining Forces for Women Veterans and Military Spouses". One goal is to help these women in completing advanced education or training.
Please review the Scholarship Information, and follow the directions for submitting your application:
Meet Our Scholarship Recipients
Karin Drury, Scholarship Chair
Each year the Business & Professional Women Englewood/Venice (BPWEV) award 3 Adult Learner Scholarships in the amount of $1,000.00 each to d eserving female adult learners in Sarasota and Charlotte county. This year's recipients are: Elisabeth Capell, Angeline Koplau and Jolyn Miller.
Elisabeth is married and has 4 children. Her husband is a disabled veteran. She is working on her AA degree, attending SCF. Angeline Koplau also has 4 children. She just finished her AA and AS degree and will continue to study at SCF specializing in the field of Occupational Therapy. Jolyn Miller has 1 child. She finished her AS Physical Assistant degree from Keiser University in August.
All 3 winners had excellent grades and it is amazing how they juggled the responsibilities of motherhood, family chauffeur, cook, etc. and still maintained college grades way above the average. Congratulations Elisabeth, Angeline and Jolyn!
Information for the 2017 BPWEV scholarships will be available on the website www.bpwev.org as of January 15, 2017.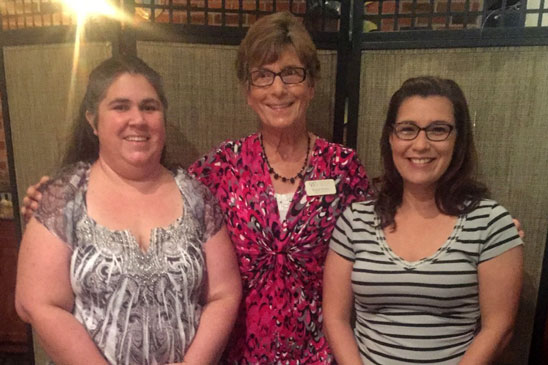 Elisabeth Capell, Karin Drury-Scholarship Chair and Angeline Koplau

Jolyn Miller, Ann Wacholder, Karin Drury, Carol Kouba and Angeine Koplau