BPW/EV wishes everyone Happy Holidays. See you next year!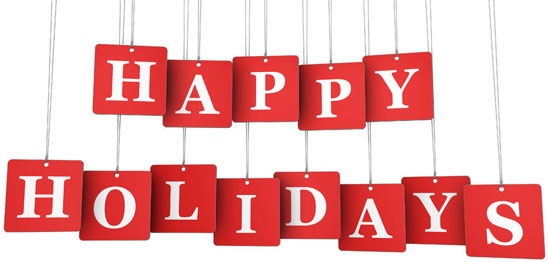 Wrap Up "Passport to Your Future" Wine Tasting and Auction October 21st
Karin Drury
The Business and Professional Women of Englewood and Venice (BPWEV) 8th Annual Wine Tasting/Auction event held at the Venice Art Center on October 21, 2016 was a well attended, fun filled event.
BPWEV thanks the generous sponsors, Paradise Grill, Eyes on You, Stonegate Bank, Edward Jones Chris Crites Financial Advisor, Sirena Island Day Spa, Ann Wacholder West Coast Realty, Castle Air, One Stop Auto, Farr & Farr Law Firm Dorothy Korzsen, Presto Air, Media Sponsor Gondolier Sun, and special thanks to the Venice Art Center for hosting this event.
Abundant, delicious and eye appealing food was donated by the following Venice restaurants as well as BPWEV Members: Café Venice, Bentley's Ice Cream, Paradise Grill, Allegro Bistro, Obee's on the Island, Aston Gardens, Sweet Treats, Art Center Café.
Joyce McCaffrey and Ann Wacholder chaired this event with the help of all BPWEV members who sold tickets, contributed items for the auction to help achieve the goal: Fund Adult Learner Scholarships in 2017 and promote BPWEV.
As in the past years, songstress Wanda Cook did an excellent job entertaining the lively crowd with her beautiful voice and popular tunes.

Ann Wacholder, co-chair Wine Tastng; Joyce McCaffrey, co-chair and Natalie Bloom committee.
Meet Our Scholarship Recipients
Karin Drury, Scholarship Chair
Each year the Business & Professional Women Englewood/Venice (BPWEV) award 3 Adult Learner Scholarships in the amount of $1,000.00 each to d eserving female adult learners in Sarasota and Charlotte county. This year's recipients are: Elisabeth Capell, Angeline Koplau and Jolyn Miller.
Elisabeth is married and has 4 children. Her husband is a disabled veteran. She is working on her AA degree, attending SCF. Angeline Koplau also has 4 children. She just finished her AA and AS degree and will continue to study at SCF specializing in the field of Occupational Therapy. Jolyn Miller has 1 child. She finished her AS Physical Assistant degree from Keiser University in August.
All 3 winners had excellent grades and it is amazing how they juggled the responsibilities of motherhood, family chauffeur, cook, etc. and still maintained college grades way above the average. Congratulations Elisabeth, Angeline and Jolyn!
Information for the 2017 BPWEV scholarships will be available on the website www.bpwev.org as of January 15, 2017.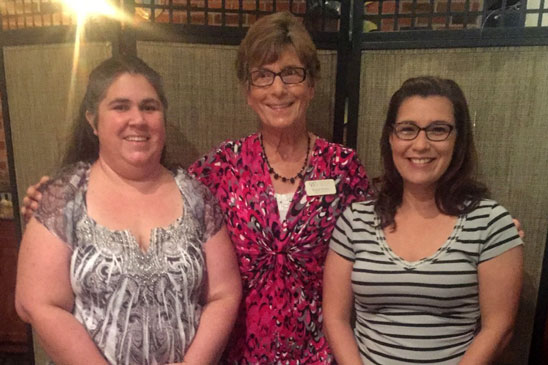 Elisabeth Capell, Karin Drury-Scholarship Chair and Angeline Koplau

Jolyn Miller, Ann Wacholder, Karin Drury, Carol Kouba and Angeine Koplau
Women Helping Women
Karin Drury
The Holiday Season is approaching rapidly, stores are more crowded and the traffic is increasing. So is the urgency to help the single mothers in our community that are struggling in this economy to provide basic needs for their families.
As in the past BPWEV will help several families with clothing and food donations for Christmas. The Salvation Army in Venice will provide us again with the first names of 3 single mothers and the wish list for their children. After shopping for the items needed Hands of Women the funds left will be donated to Englewood Helping Hand, Inc. to buy food for their pantry.
Already in October we passed around the collection envelope and your generous donations are very much appreciated. In November, Irene Slattery will pass the envelope around again and members and guests who were not present will have a chance to donate at that time or at our December meeting.
For many years our Women Helping Women Project has been BPWEV's special endeavor for the Holiday Season to help disadvantaged single mothers in our community. Please help us to continue this tradition.
Your help will brighten the Holidays for many families!
2017 BPW Adult Learner Scholarships
More information will be released soon.