Keith Callaghan - Speaker on October 20, 2015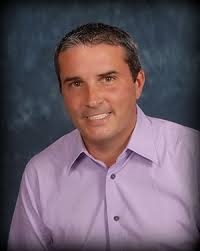 Keith Callaghan joined the Lee Memorial Health System Foundation in November 2013. His primary responsibilities are raising awareness and financial support in Charlotte and Hendry Counties for the new Golisano Children's Hospital. He is also the community liaison for the new pediatric specialty clinic in Port Charlotte. Prior to that, he worked at Edison State College, now Florida Southwestern State College, as director of development.
He was formerly the Director of Annual Giving at Florida Gulf Coast University and has enjoyed tremendous career opportunities with The Conservancy of Southwest Florida, The Nature Conservancy's Florida Chapter, Fordham University (New York) and Phelps Memorial Hospital Center (New York).
He is involved with many local charities and serves on the boards of the Fred Lang Foundation, Charlotte Behavioral Health Care, the Boys and Girls Club of Charlotte County, AMI Kids-Crossroads, the Punta Gorda Chamber of Commerce and the Visual Arts Center Endowment Trust. He also serves as a mentor of the Take Stock in Children program and volunteers for the Animal Welfare League.
He and his wife Christa live Deep Creek with their dog, Bella, and 15 year old cat, Meow.
Woman of the Year - Vote Now
It has been a Business and Professional Women of Englewood/Venice tradition to honor one of our members the third week in October, which is National Business Women's Week, for her accomplishments in our organization, achievement in her work field, and for her service in the community in which she lives.
Our nominees for this year's Woman of the Year are:
Irene Slattery

I am from Westchester County, New York, but have been a SW Florida resident for 36 years, since moving to Englewood in 1979. I obtained my Associates Degree in Business Administration from S.U.N.Y. Cobleskill and have held a current Real Estate Salesperson's license since 1990.
A familiar face in the banking industry, I have 30 yrs. banking experience in the Englewood community and work for Stonegate Bank as VP and Office Mgr. of the Englewood Office.
My passion is volunteering my time and talents to many local non-profits. I have been an active member of BPWEV for 19 years, serving as Treasurer for 2 years, as well as chairing or participating on many committees whenever needed.
Currently, I serve as a Board Member and Vice President of The Lemon Bay Conservancy.
I have been a Board Member of Dollars For Mammograms and served as Treasurer. I still volunteer and participate with their annual fundraising events.
I have been an Englewood Chamber Member since 1995 serving on or chairing many committees. I received the Englewood Chamber's 2012 President's Award and their 2012 Spirit Award in recognition of my dedicated service and outstanding contribution to the Englewood Chamber and the Englewood Community.
I am married 27 years to Gene Slattery, have 2 sons, and 5 beautiful grandchildren. My hobbies include playing golf with Gene and having fun with our grandchildren and 2 cats.
Joyce McCaffrey, LDO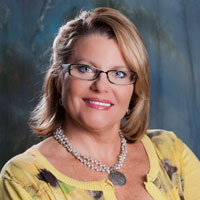 Joyce McCaffrey, LDO and owner of Eyes on You offers unique eyewear and intimate apparel in her Island Boutique. She has been wowing Venice area customers with her unique style and expertise in choosing the perfect eyewear for the past several years.
Joyce has also brought to Venice a well needed service in bra fittings. She is a certified fit specialist who can find the best possible bra choice for your body. She also offers alternative fits for surgical patients.
Joyce has been a BPWEV member since 2008. She enjoys the camaraderie of this organization as well as what it represents and stands for. She has held the Education Foundation chair for 5 years and is the co/chair for the annual BPWEV Wine Tasting fundraiser.
Joyce has always had a heart for her community. She donates to numerous events as well as volunteers her professional services to retirement homes and assisted living facilities.
She believes the key to her continued success is education. Having her state certification as a board certified optician she goes to numerous education hours throughout the year to stay up with current technology in her industry. "Knowledge is power!" Thank you BPW for this nomination.
To be able to vote, you must be a member in good standing with BPWEV and BPW Florida. You may only vote for one person. We will present our Woman of the Year at our October meeting. All votes must be received no later than October 14, 2015.
Click Here to Submit Your Vote Online

Click Here to Download the Printable Ballot
Membership Spotlight: Judy Braham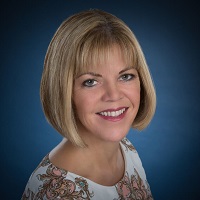 Judy Braham grew up in Oak Park, Michigan, a suburb of Detroit. She married Mike, a retired police officer, in 2006. Mike adopted Judy's daughters, Meghan and Kayla. In 2007, they moved as a family to Venice, Florida. Meghan, 29, is married to Thomas, and they have one daughter, Kennedy, 19 months old. Meghan is an ESE Math teacher at Woodland Middle School, Thomas is a Golf Pro at Plantation and they live in North Port. Her youngest daughter, Kayla, 21, is an LPN for Gulf Coast Medical Group in Venice and lives at home. Kayla and Judy attended the practical nursing program together at SCTI and were the first mother/daughter team to graduate from this program in August, 2014.
Since May, Judy has worked for A Banyan Residence Assisted Living Resort in Venice as their Public Relations Liaison. She attends various chamber, community and association events, where she "networks" to let others know about their facility. She is also available to speak to community groups and organizations on topics relevant to the aging population. Previously she has worked as an administrative secretary, office manager, retail store manager and a certified massage therapist.
Her biggest day-to-day challenge is trying to maintain a gluten-free diet while networking!
Judy enjoys spending quality time with her family; especially her granddaughter, shopping, decorating her home, and watching "police procedural" TV shows with Mike.
A member of BPW during the 1990's, she rejoined in July because she believes in the power of women mentoring women.