You Are Invited!
BPW Englewood/Venice
BPW is not like any other organization.
This organization was founded in 1919 and is unique in that it has a long history of advocating for women and is still passionately and effectively engaged in assuring equal rights, equal pay and equal opportunities in the workforce. Every working woman has benefited from the efforts of this organization in Education Foundation, Scholarships, Public Policy, Equal Pay and Lobbying for Women's Rights.
We invite you to attend one of our meetings, learn more and join us!
Our Officers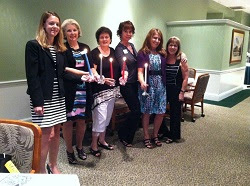 Political Platform
2010 Legislative Priorities Update
Written by Marie Rust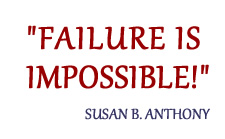 A Lot More Progress Is Needed In 2011
You always need to look at the glass as half-full, I realize, but BPW FLORIDA did not have a lot of success in passing its priorities for 2010.
The Equal Rights Amendment for Men and Women (S1192) died in committee.   Our lobbyist, Jessica Lowe Minor, had many conversations with committee leadership, but as she notes, the leadership was opposed and "very antagonistic."  The amendment did not get a hearing and died in committee.
SO652 Reproductive Health Services/Rape Survivors which relates to the treatment of rape survivors, died in committee.  SO400 which speaks to additional court costs for convicted rapists did not get needed two thirds vote.
S1502 Public Schools/Human Sexuality Education, known as "Florida  Healthy Teens Act " died in committee.
S2672 Helen Gordon Davis Equal Pay Protection Act relating to equal pay died in committee.  (This bill will have high priority in the next session.)
The only priority BPW bill SO642 Public K-12 Education/Teen  Dating  Violence & Abuse was passed for Governor's signature.
The other bills supported by BPW Florida for this session are on the BPWFL website  and merit review.
I presented the proposed   2010-2011 Legislative Platform See Attached at the Conference and it was approved.   Now with the new year,   let us fill up the glass and let us go forward with extra energy to pass our legislation.    As Susan B. Anthony said: "FAILURE IS IMPOSSIBLE."
---
Proposed 2010-2011 BPW/FL Legislative Platform
Written by Marie Rust
Since the founding of BPW in July 15, 1919, three major thrusts shaped BPW legislative agenda:
Elimination of sex discrimination in employment
The principle of equal pay
The need for a comprehensive equal rights amendment.
These goals have not changed in the proposed 2010-2011 BPW/FL legislative platform.
The Preamble of the platform states clearly that the Equal Right Amendment, as authored by  Alice Paul, shall stand first, foremost and above all other items which may appear on the legislative platform of the Federation until equal rights for women and men become guaranteed in the United States Constitution.   The amendment reads:  

"Equality of rights under the law shall not be abridged or denied by the United States or by any state on account of sex."
Read more...
BPW Members Attend Women's Equity Luncheon
<< Start < Prev 1

2

Next

>

End

>>


Page 2 of 2